The Boys' Golf meet in Cavalier on Friday April 16th, 2021 has been cancelled.

The track meet in Langdon scheduled for Thursday, April 15th has been cancelled.

Today's baseball game against Grafton has been cancelled and rescheduled for May 3rd in Grafton. We will play two region counters.

Congratulations to last weeks Students of the week...Isaac Hefta and Addison Hovde! Keep up the good work!!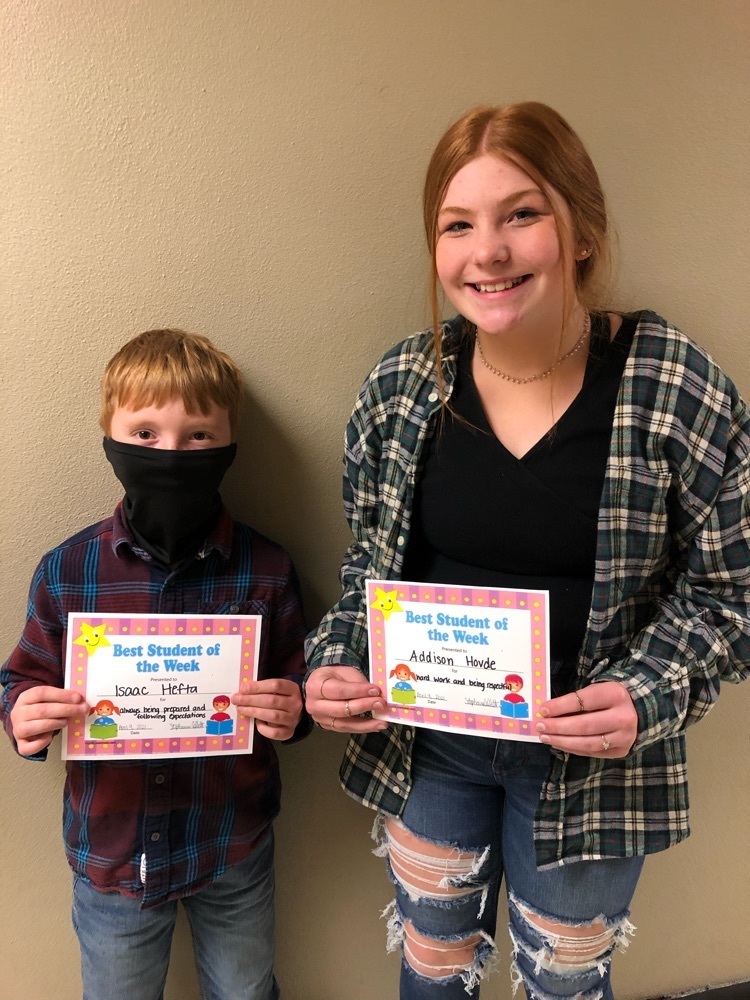 Regional Speech Meet results: Rene Trevino-Speech to Persuade 3rd; Heide Lane-Speech to Inform 3rd and Impromptu 3rd; Aubree Lizakowski-Poetry 8th; Madi Jo Altendorf and Carrie Gerszewski- Humorous Duo 7th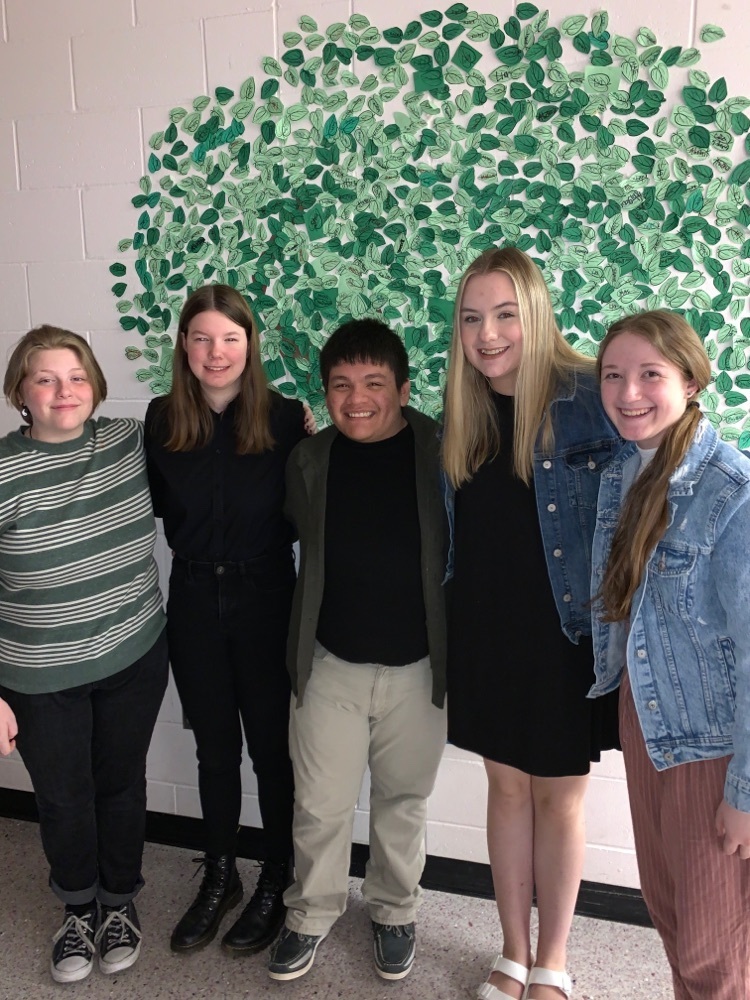 Grand March is Friday April 16th, 2021 at 8:00 pm in the Minto Gym. There are no spectator restrictions.

The baseball game against Hatton-Northwood has been rescheduled for May 7th, 2021 in Northwood starting at 4:00 pm.

Today's baseball game against FSHP has been rescheduled for May 10th, 2021 starting at 4:00 pm in Hope.

The baseball game today against Hatton-Northwood has been postponed. We are working on finding a date in the future.

Congratulations to the Mustang baseball team for their win today 9-5 over Larimore in the season opener. Strong pitching performance by Seth Robinson to get the win. Karl Golden and Joshua Anderson each had two hits to lead the Mustangs. William Schuster came in to finish the game and struck out six batters. GO MUSTANGS!

Summer Basketball Camp Opportunity for students currently in grades K-8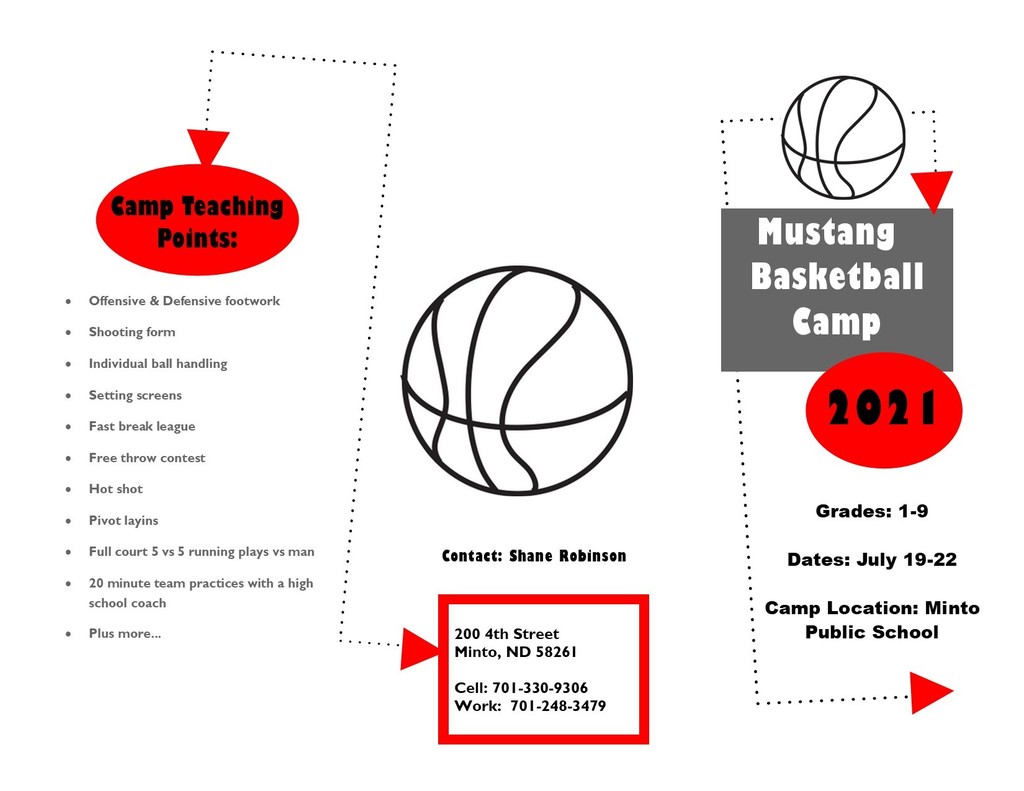 Creative Writing Teen Summer Camp

The Minto Honor Society held a Pet Adoption Ceremony today with the First Grade class. Students adopted a "pet" and vowed to read to them each night for 20 minutes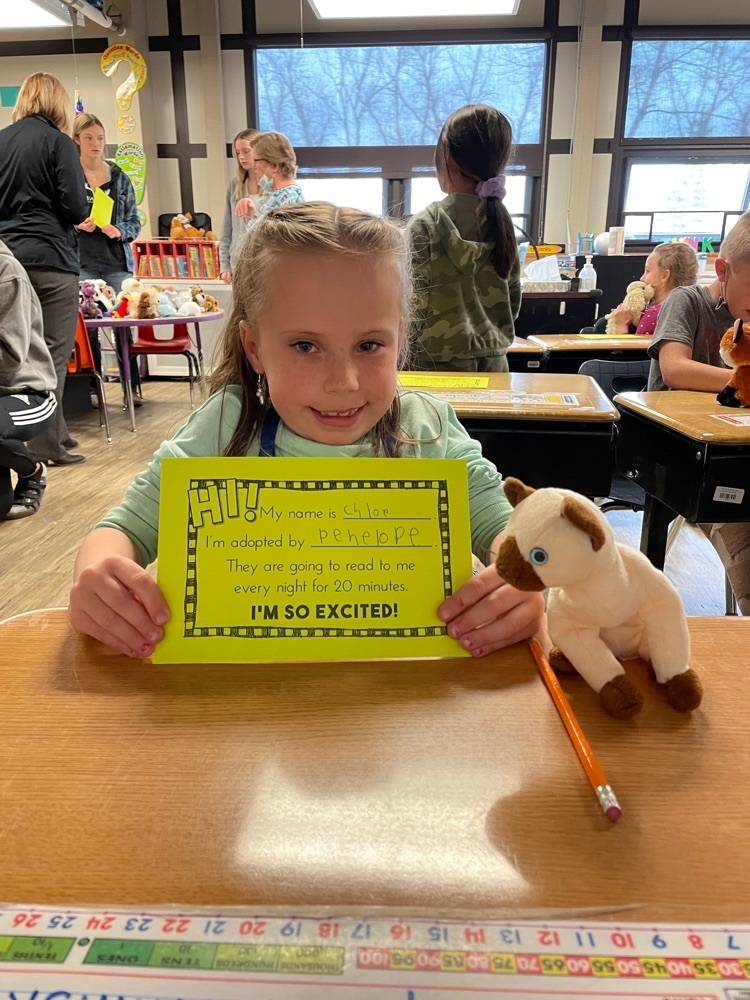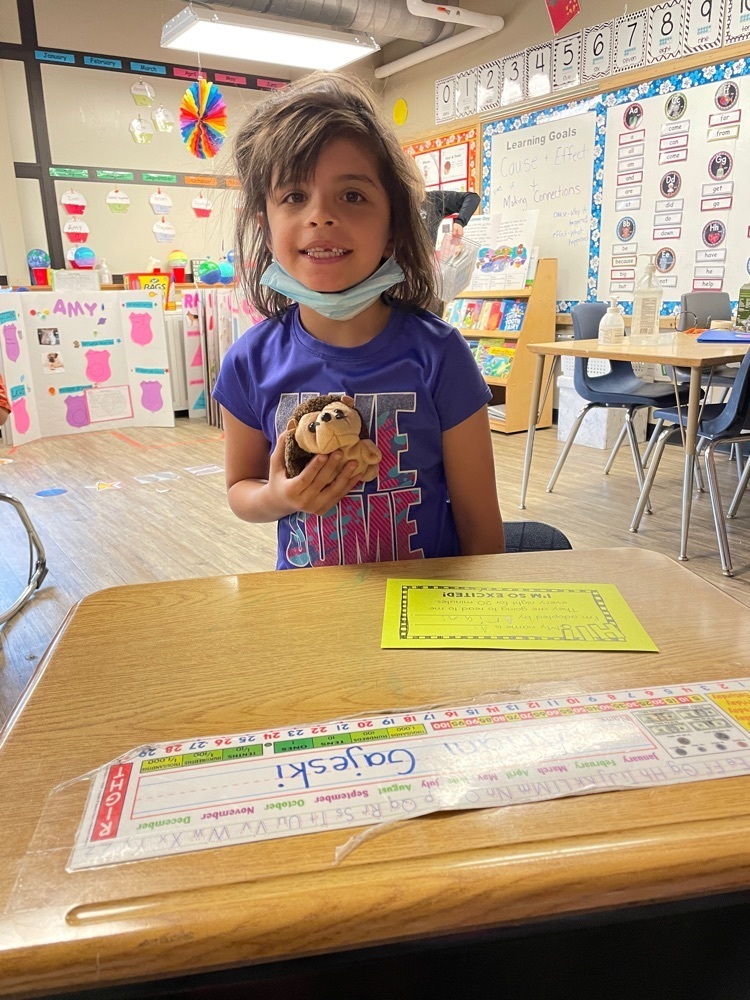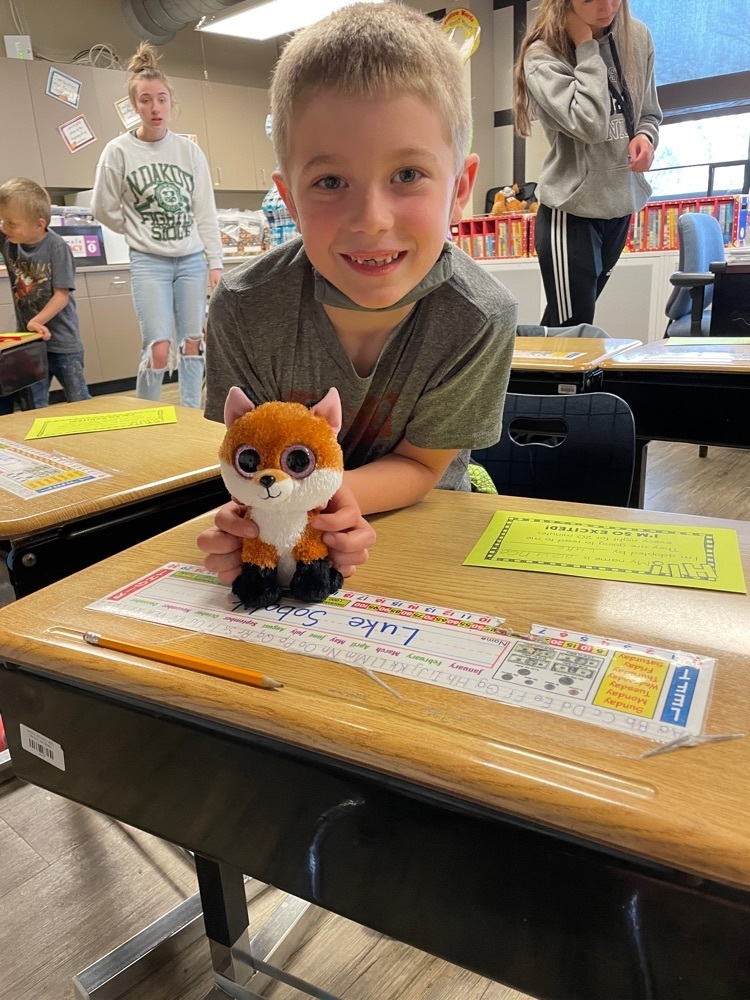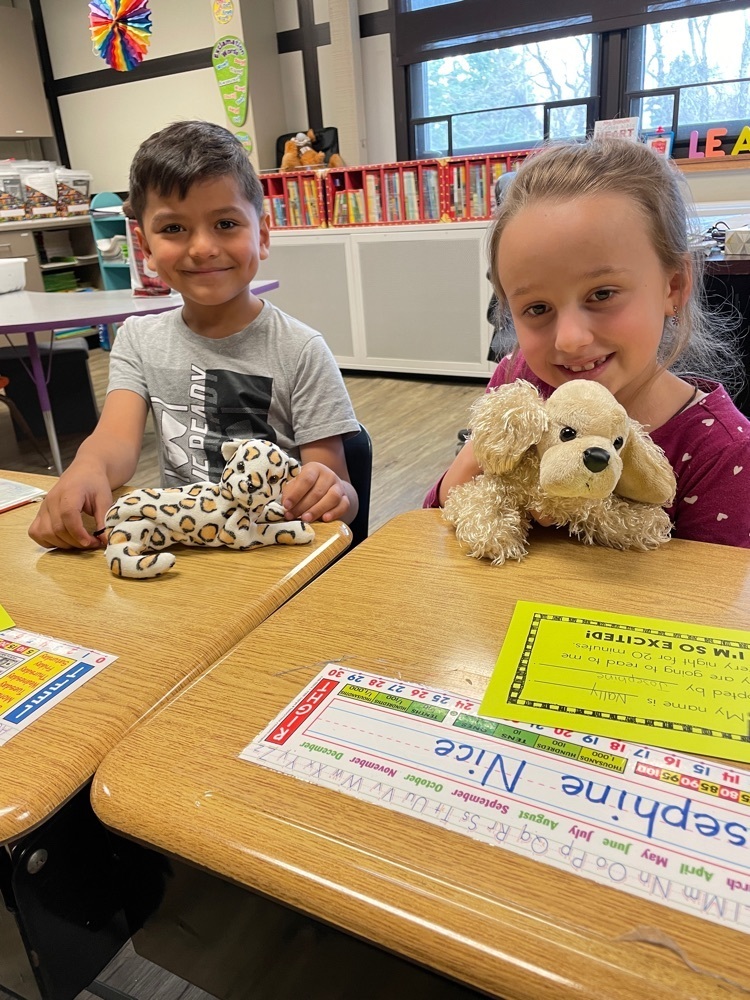 Congratulations to our Students of the Week this week...Emberly Haugen and Brynan Medbery! Great work girls!!

Next Friday, April 9, our Elementary Students will present their PBL Projects in the gym-the community is invited to join in. Here is the schedule for the day. Kindergarten 9:00-9:30 1st grade 9:45-10:15 2nd grade 10:30-1:00 3rd grade 12:30-1:00 4th grade 1:15-1:45

Minto Public School will not have classes and the office will be closed on April 2-5. Classes resume on April 6, 2021. Have a Happy Easter.

Here are a few pictures from the FFA banquet last night. Liam, Delilah, and Scooter were recognized for their participation on the livestock judging team. Liam was awarded the Discovery Degree which is the first stepping stone in her FFA career and is a very high honor. This degree is only given to middle school FFA members and Liam has been an outstanding member this year.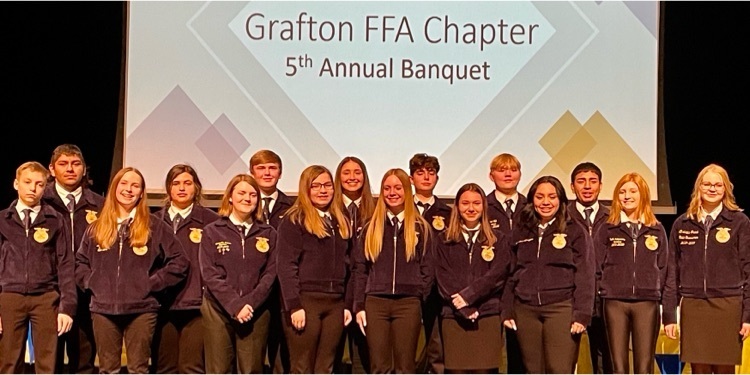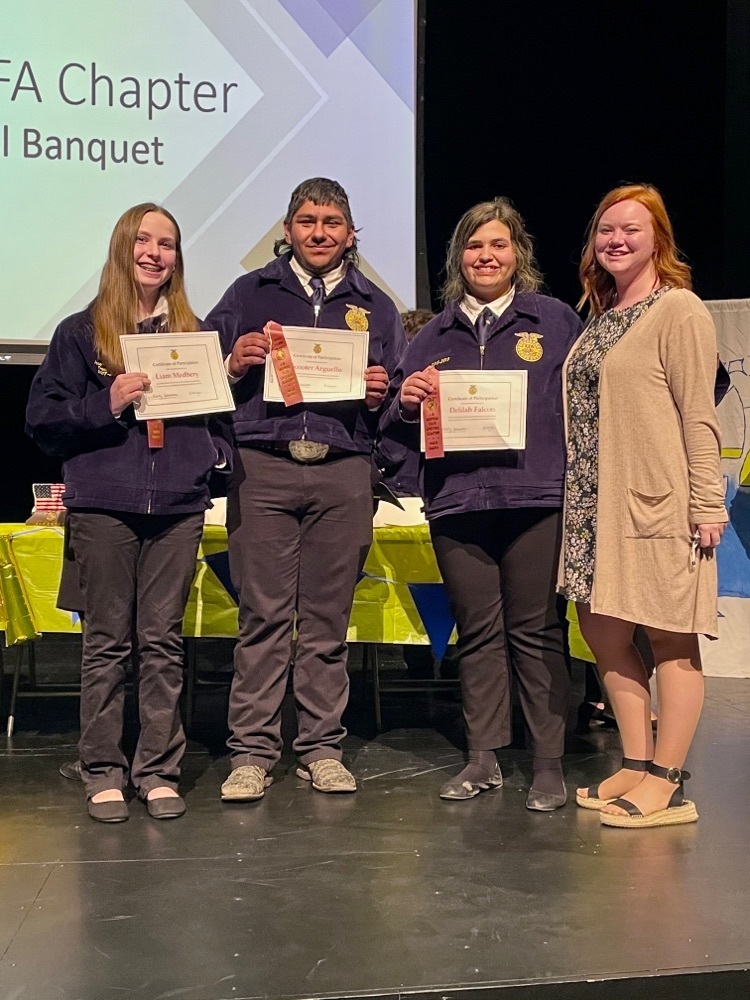 Dear parents/guardians: We have had some interest and questions about if public health will be going into the school system to administer COVID-19 vaccine to students. At this time, Pfizer is the only COVID-19 vaccine available to those 16 years of age and older. It is a 2-dose series, with 3 weeks in between doses. Here is the fact sheet for the Pfizer vaccine:
https://www.fda.gov/media/144414/download
If there is enough interest, Walsh County Health District would offer it in the school to have your student(s) vaccinated during school hours. We would need parental consent for those under the age of 18. At this time, we are just asking if you would complete the short 4 question survey to see how much interest there would be. Survey:
https://www.surveymonkey.com/r/SBC3VW6
Please call (701) 352-5139 if you have any questions or concerns about the vaccine. We would be happy to help. Thank you! Carly Ostenrude, RN Walsh County Health District

Results from Walhallas speech meet Carrie Gerszewski- Serious Prose 5th; Aubree Lizakowski - Poetry 4th, Speech to inform 2nd; Madi Jo Altendorf- Poetry 6th; Madi Jo Altendorf and Carrie Gerszewski- Humorous Duo 3rd; Heide Lane- Speech to inform 1st, Impromptu 1st; Rene Trevino- Speech to persuade 1st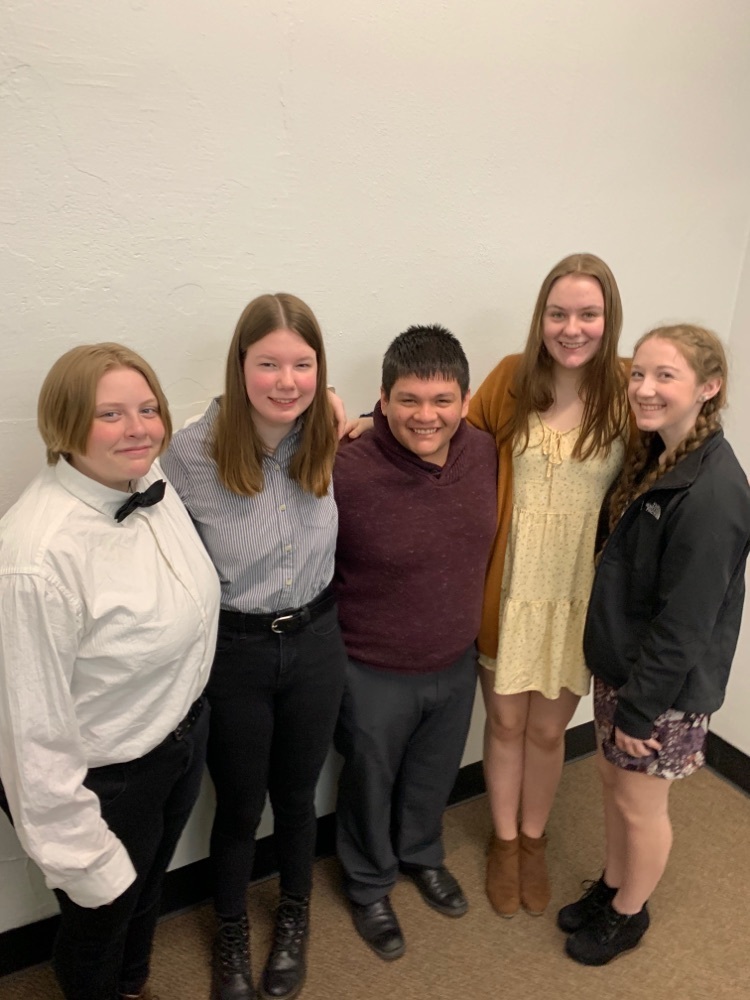 Updated Qtr 3 A Honor Roll