A reminder there is NO SCHOOL tomorrow Wednesday, April 28, 2021 for Professional Development.

Mustangs Junior High Baseball get a 8-7 victory over Pembina County North.

Mustangs Baseball loses to Pembina County North 3-2.

The Girls Golf team had a good day at their meet in Grafton. Congratulations to McKenna Fenner who placed in the top ten at 10th.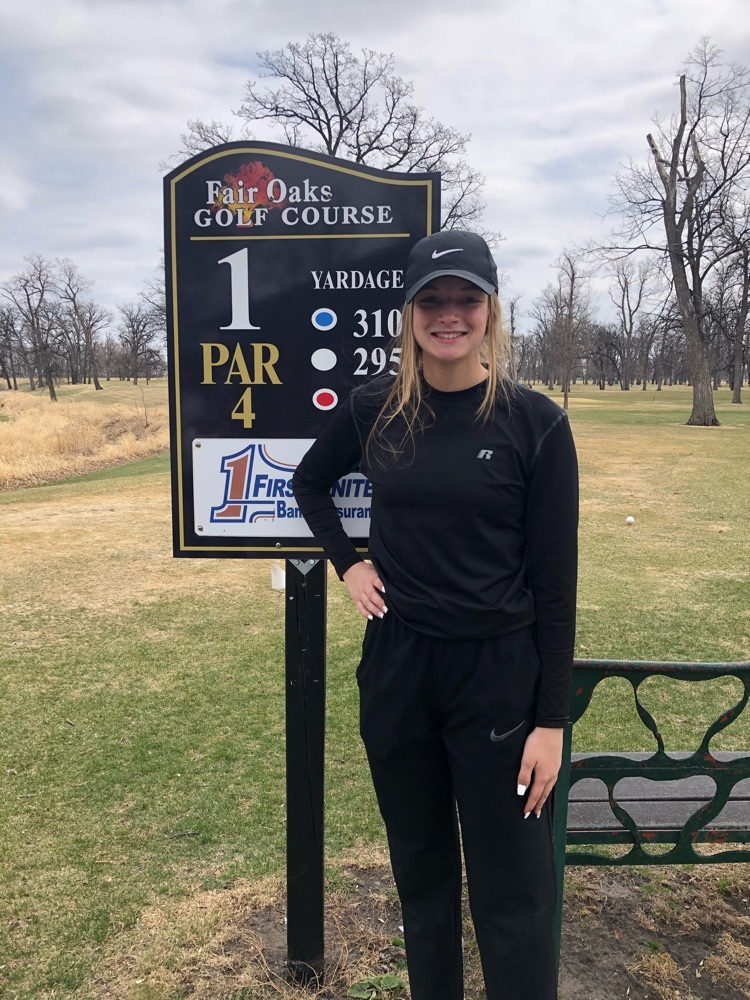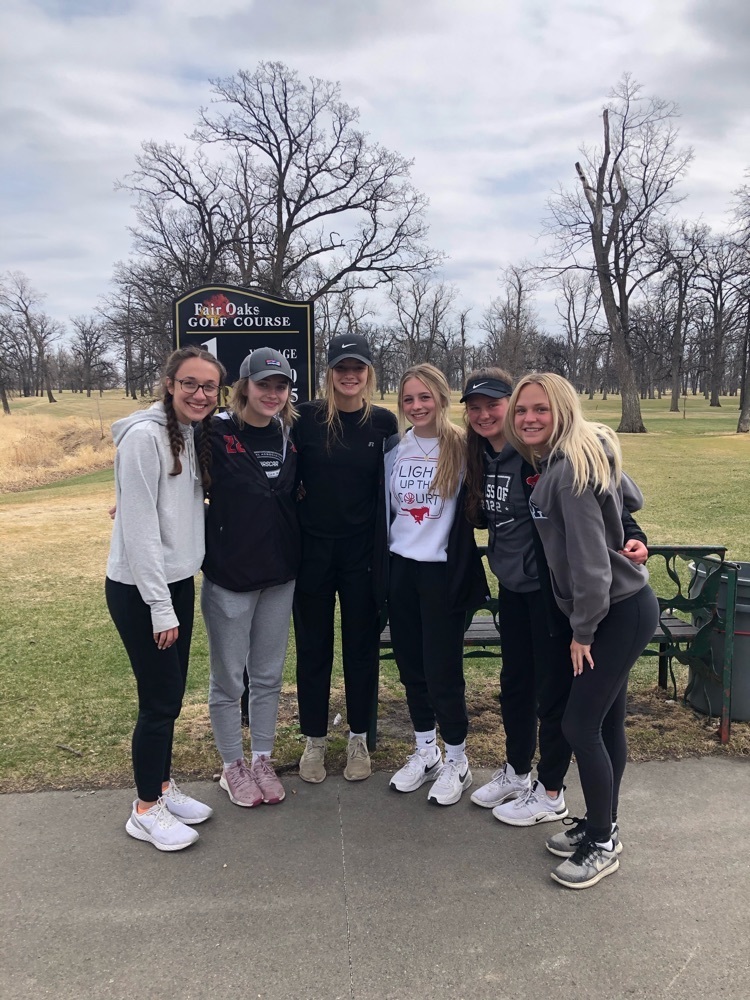 The Junior High Track Meet will be held at the East Grand Forks High School on Monday starting at 3:30 pm.

Congratulations to the Minto River Watch Team for taking 3rd place I this year's competition. Competition included 3 challenges: Water Quality, Macroinvertebrate Identification, and Social Media posts.

The Mustangs JV baseball team beat Larimore 8-3 yesterday in Minto. Alex Gudajtes got the win on the mound. Alex Gudajtes was 2x2 with a double. Luis Lucatero was 2X2 with 2 RBI's.

The Mustangs Varsity baseball team lost yesterday to Larimore 4-3. Seth Robinson was 2x3 with a double and Alex Gudajtes was 2X3.

The JV golf meet in Pembina scheduled for today has been cancelled.

Yesterday to celebrate Earth Day Miss Monson's 4th graders build bird houses/feeders out of recycled materials. Their creativity really shown through! Good Job!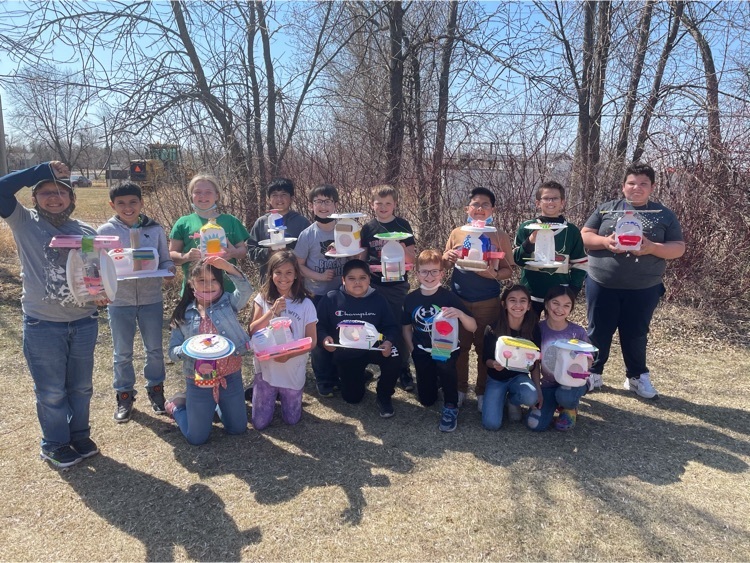 The newest ND National Guard enlistee Makenna Fenner with Minto Alumni Cameron Shaw National Guard Recruiter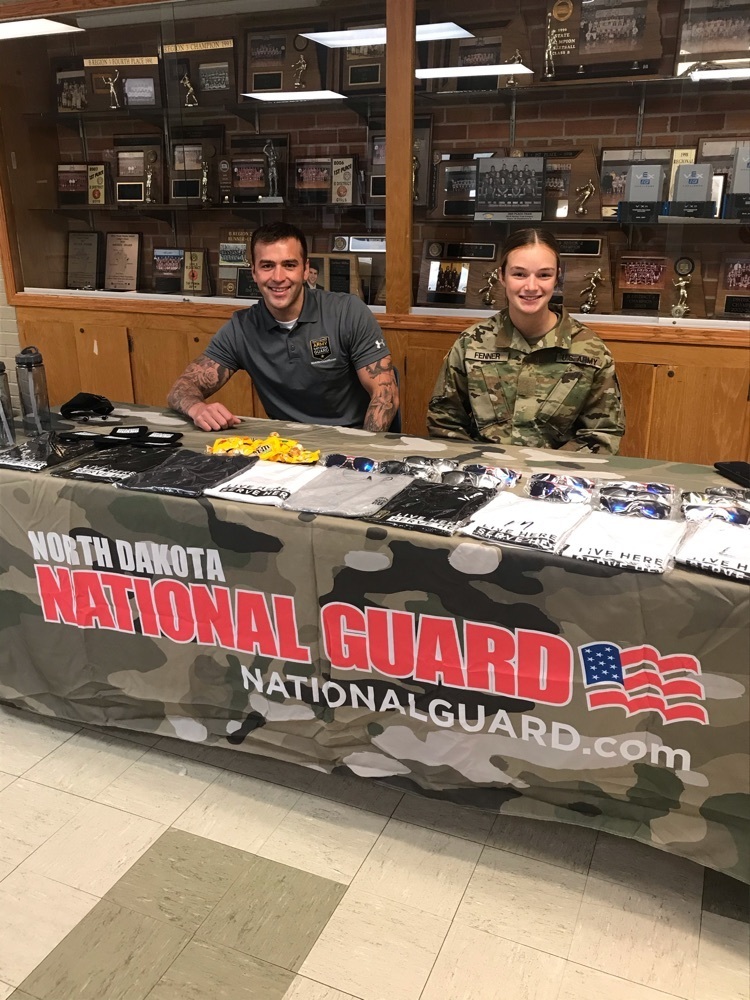 The baseball game for tomorrow will now start at 4:30 pm. It will be a Varsity game followed by a JV game at approximately 6:30 pm.

Muffins with Mom

Congratulations to Seth Robinson for being selected to be on the ND East Shrine Bowl Team.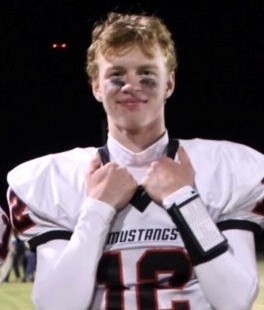 Congratulations to this years Prom King Brandon Kelly and this years Prom Queen Serena Egstad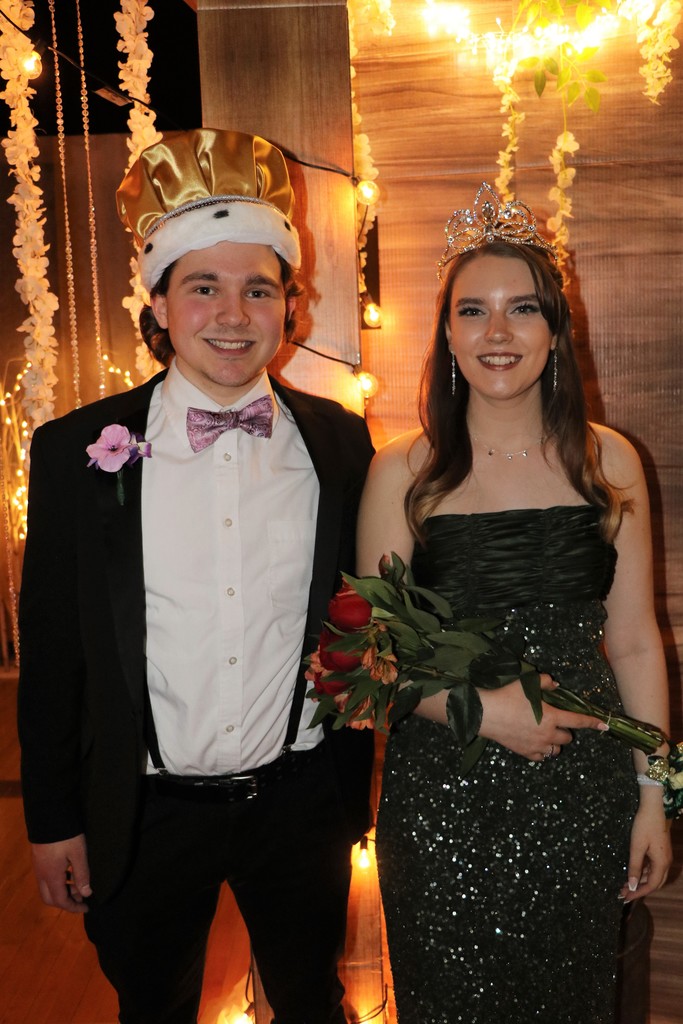 Last week, our Students of the Week were Krystal Lopez and Aliey Solberg. Congratulations Girls!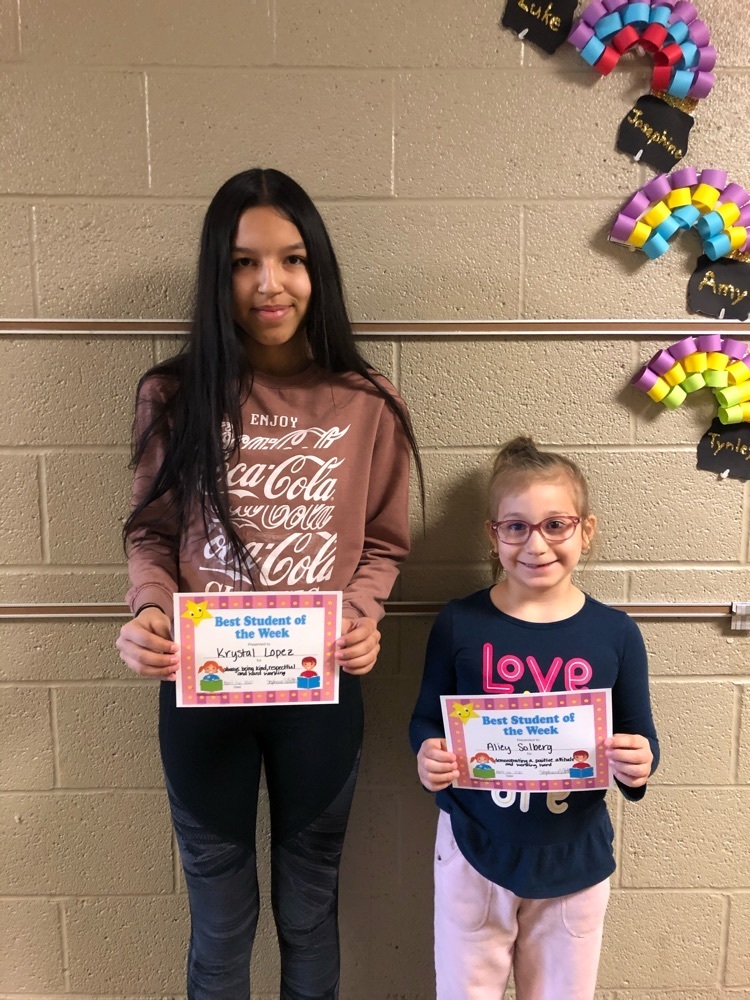 ND Vex IQ State Robotics. Team 1945B: Trenton Sitzer and Jack Lane took 2nd place in the Teamwork Challenge. Team 1945A: Kole Kittelson and Jacob Hefta and team 1945C: SkyLynn Haugen and Aury DelAngel also participated. Congratulations to all our teams for our second year at state! Coach Pengilly is extremely proud of you for preserving through this season.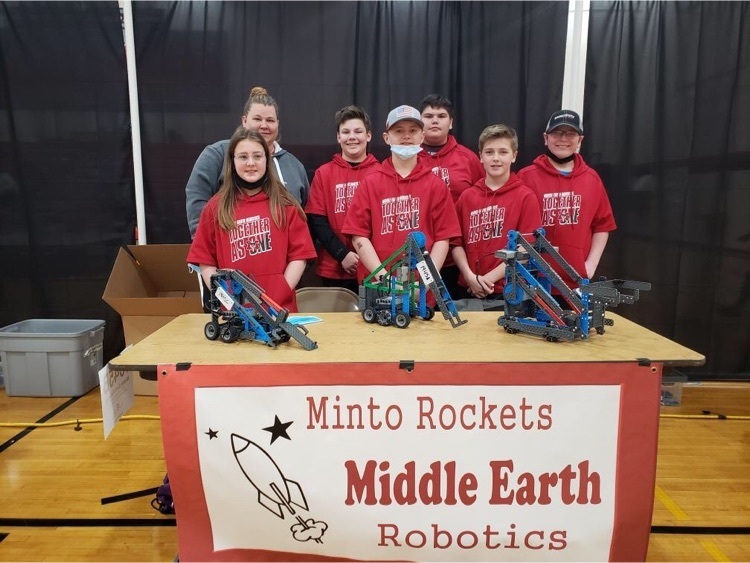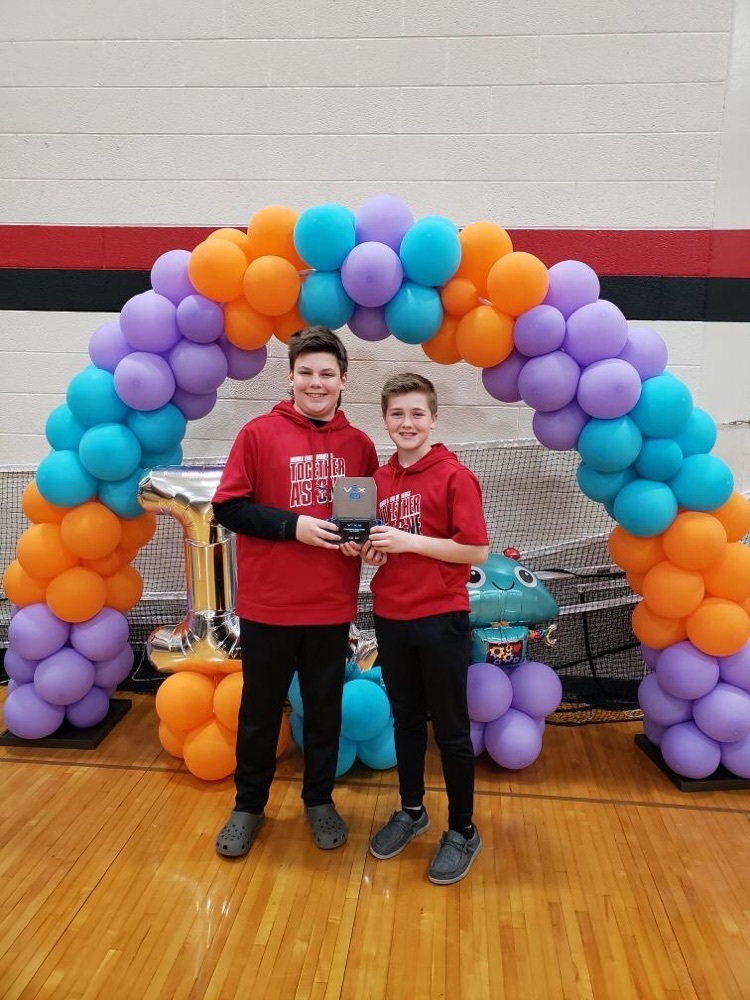 The boys and girls junior high track meet scheduled for Monday, April 19th has been cancelled.

This Friday is Minto's Prom.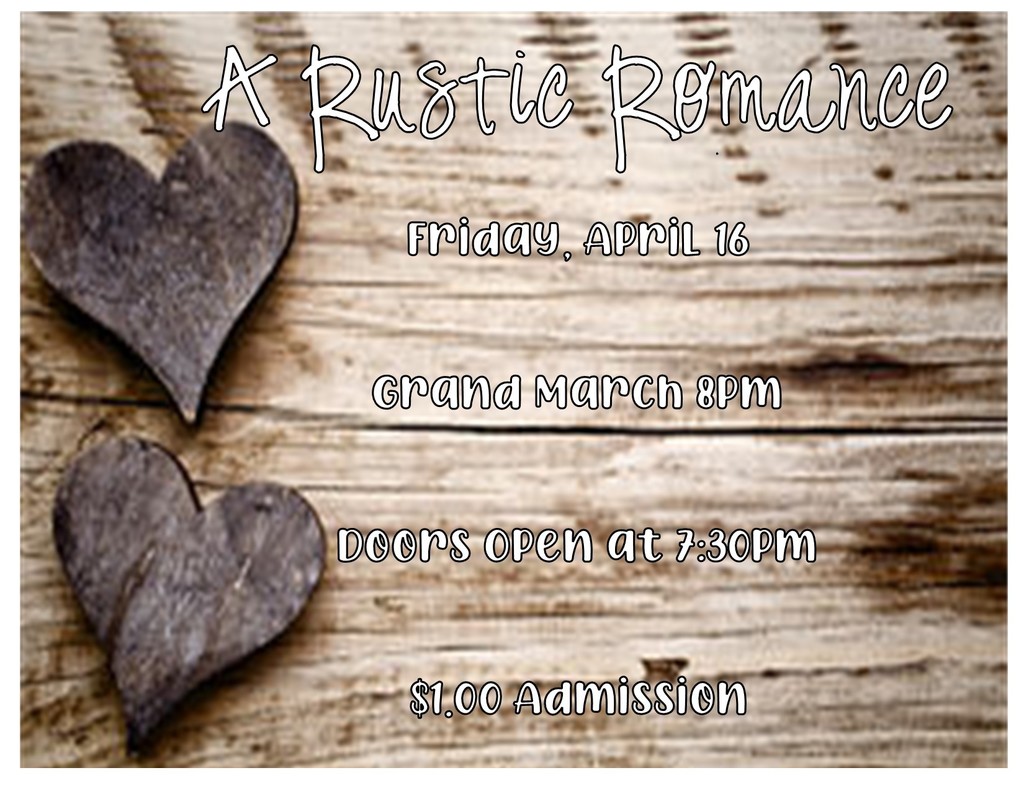 These Students earned a Superior Star Rating at the Small Group Music Festival in Mayville. Saxophone Trio: Karl Golden, Elizabeth Nice, and Karley Gudajtes; Trumpet Solo: Liam Medbery; Band Ensemble "Acclaim": Back Row L to R: Sam Egstad, Heide Lane, Jazlynn Morin, Jadeyn Albrecht, Elizabeth Nice, Karley Gudajtes. Kneeling L to R: Aubree Lizakowski, Keira Anderson, Daisy Monson, Addison Hovde, Liam Medbery and Madi Jo Altendorf.