Friday is hat day!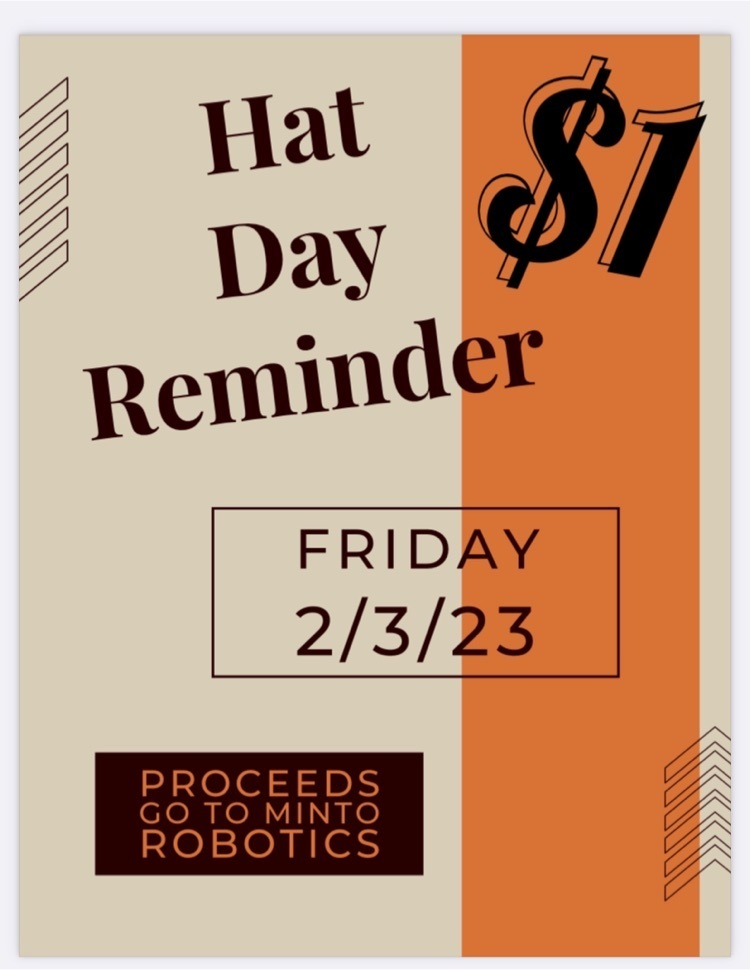 Reminder to get those teams signed up for the Mustang 3 on 3 tournament on February 26.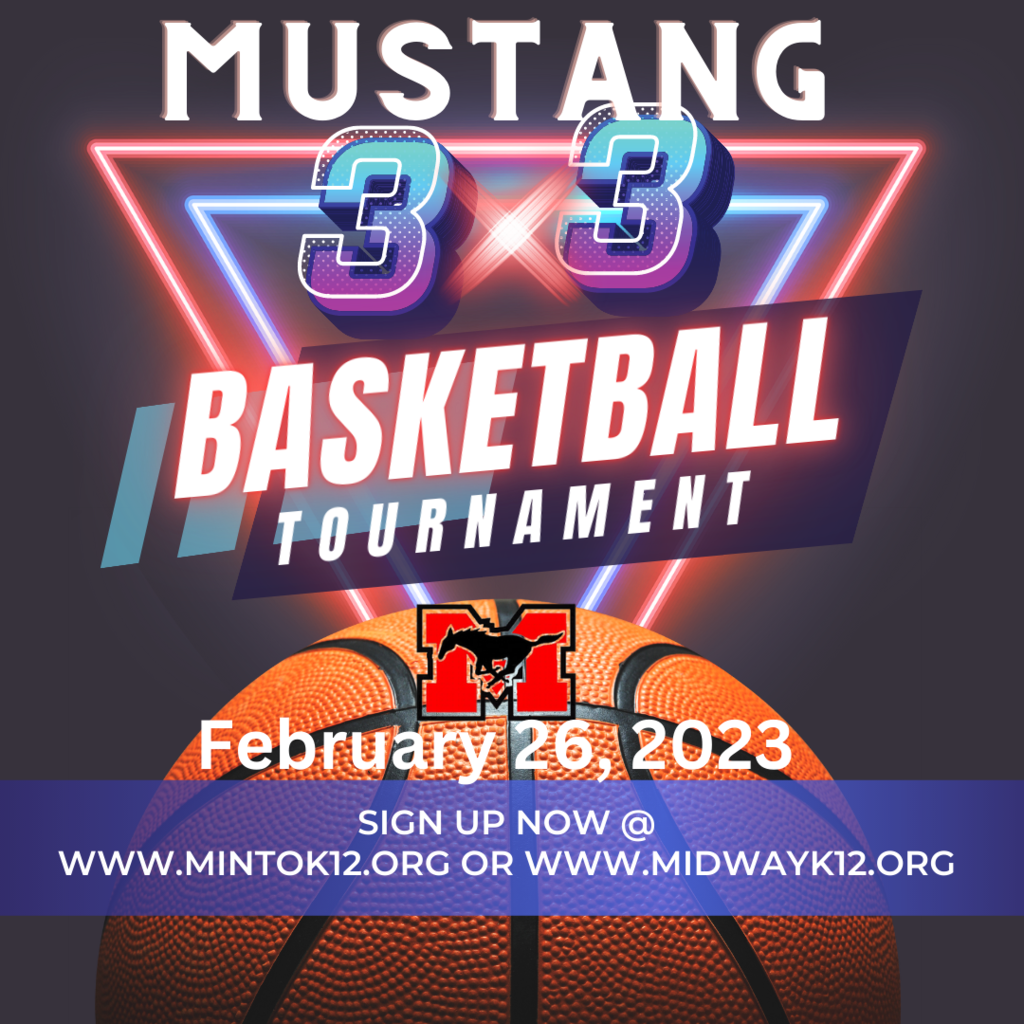 Update for the Hatton-Northwood game on the 16th.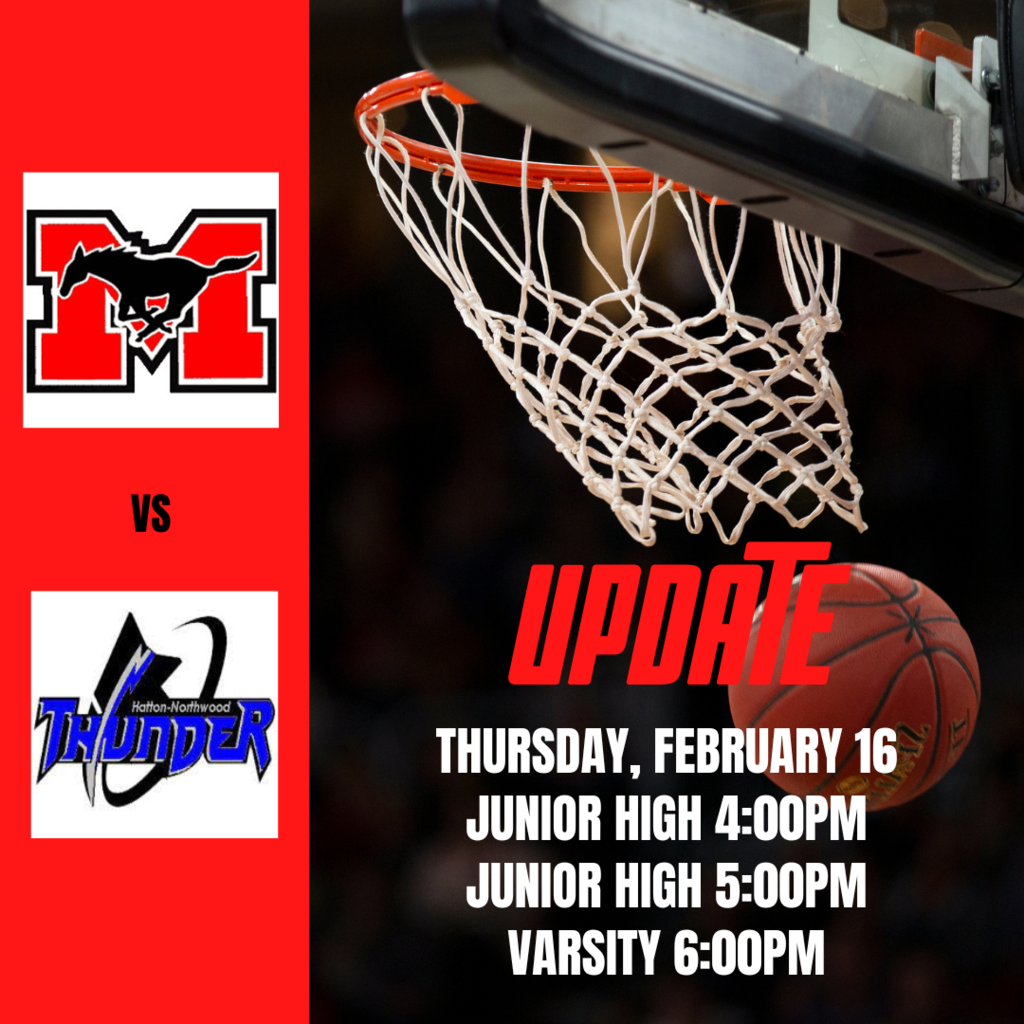 Rocket Booster Calendar Draw! Congratulations to all the winners and thank you for supporting our Booster Club.

JH Girls BB Tournament Bracket

Boys Basketball Update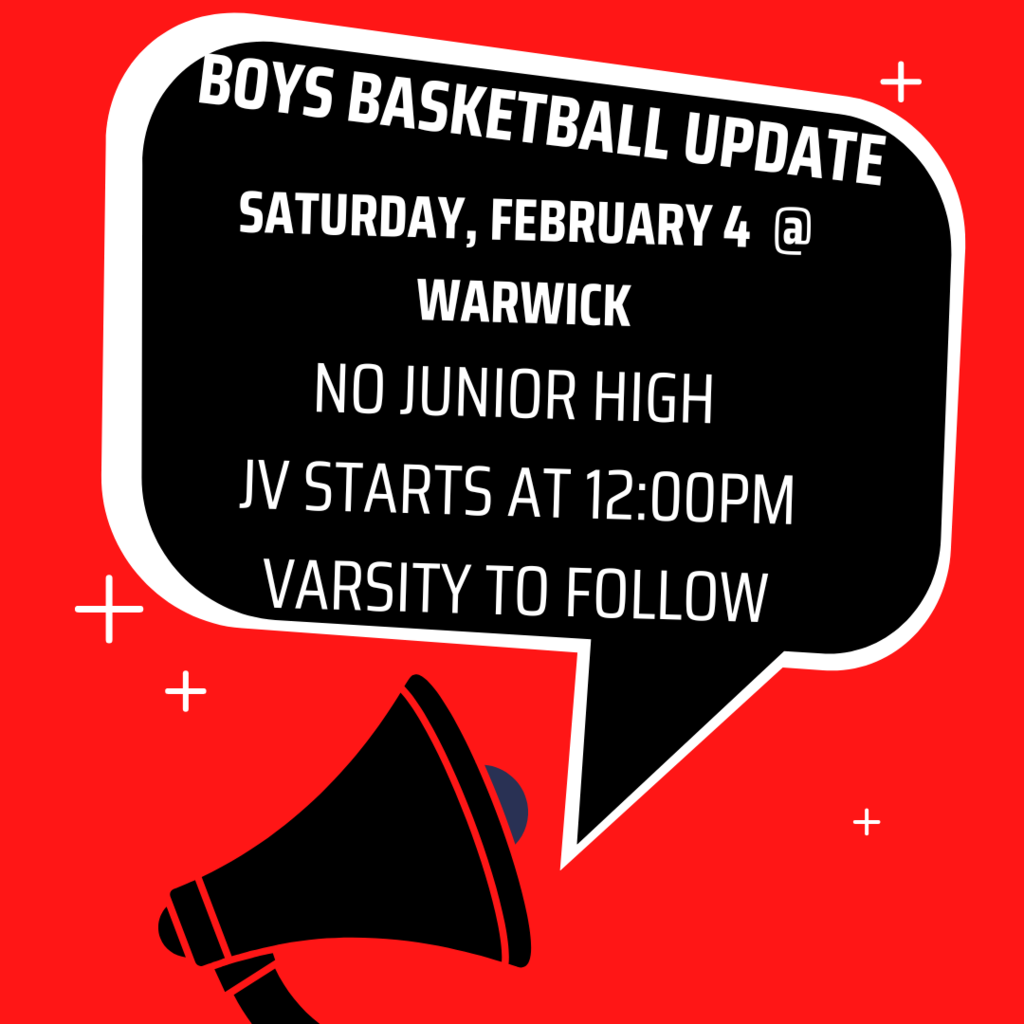 Girls Basketball Update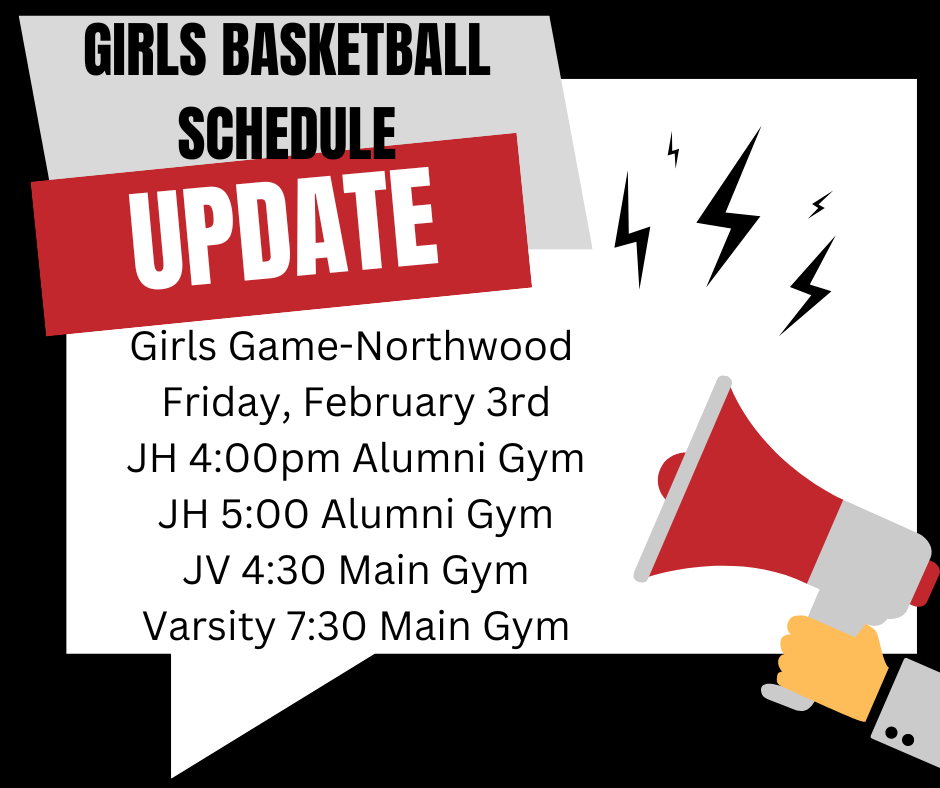 Rescheduled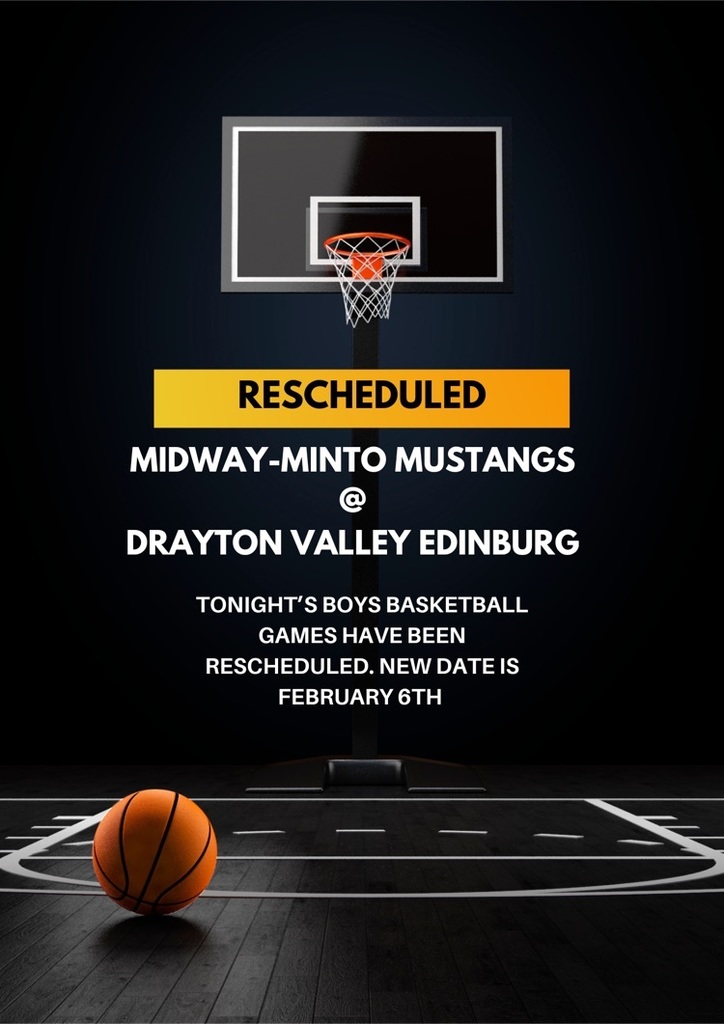 No school Friday, January 27

Today's Schedule for Class B Days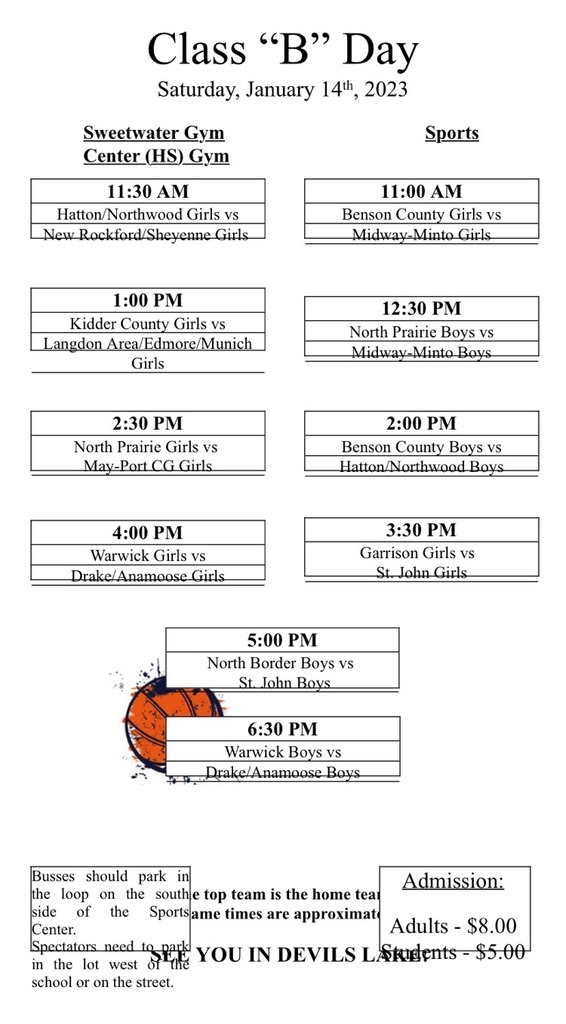 Update on today's JH Girls Game.

MS and HS Winter Music Concert 7pm Thursday, January 12.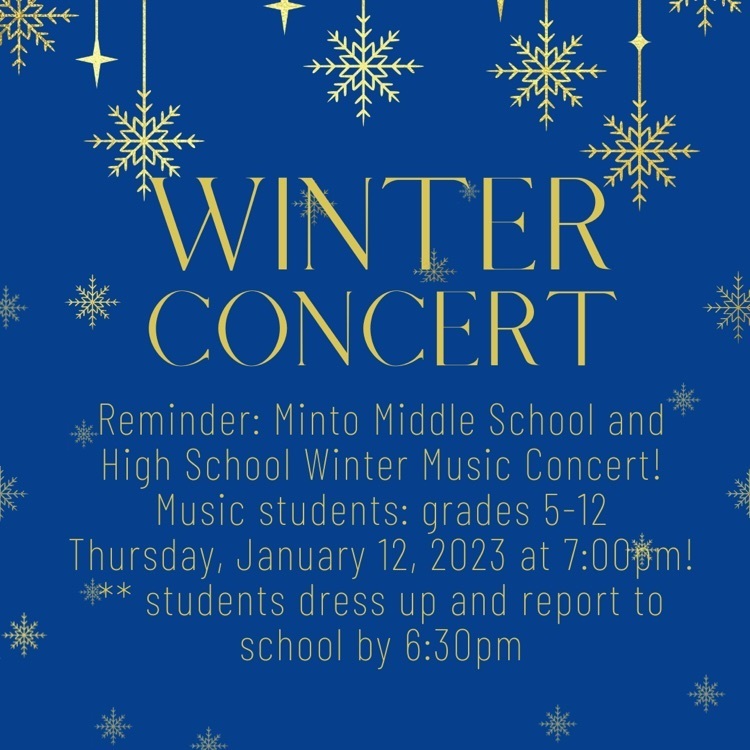 Update for today's JH Boys Basketball Game in Grafton! One game at 4:45pm. All players will be going.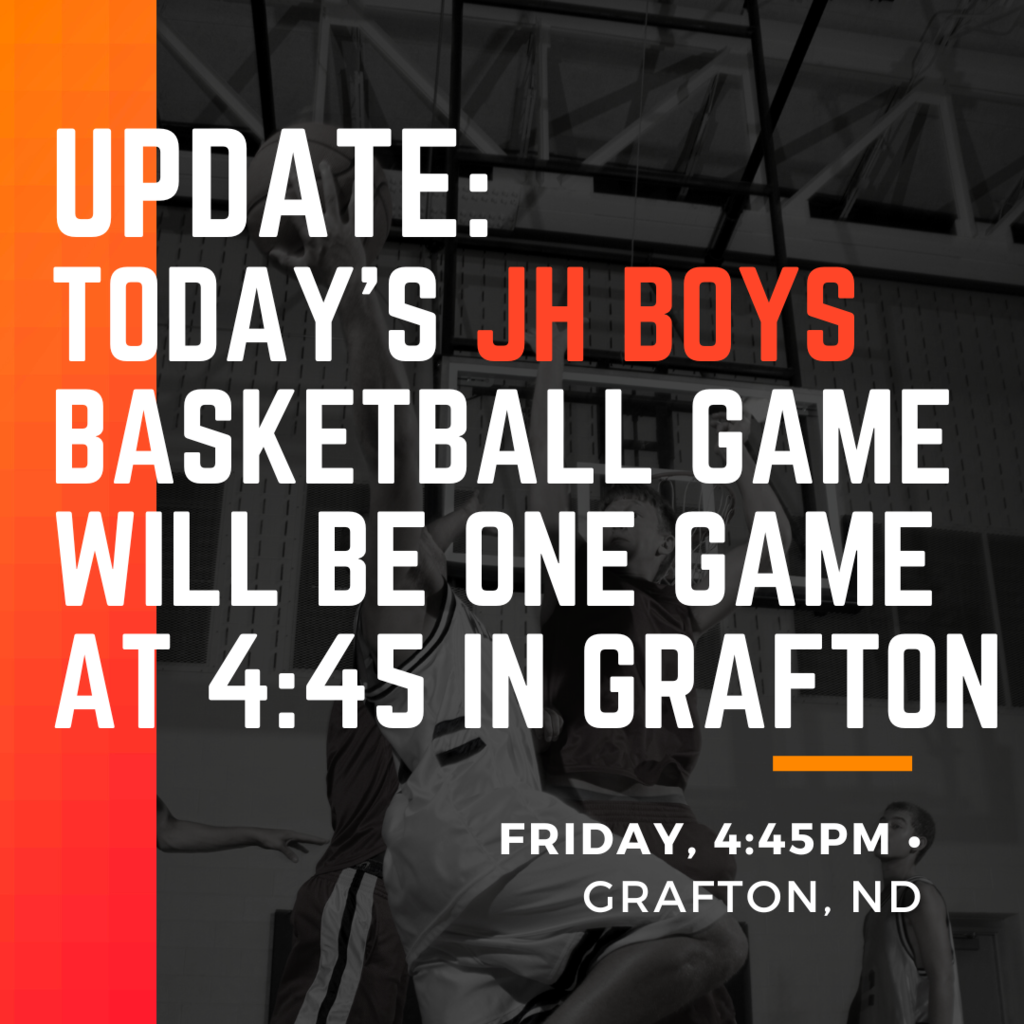 Tomorrow is hat day for $1.00. Proceeds go to Middle School Robotics!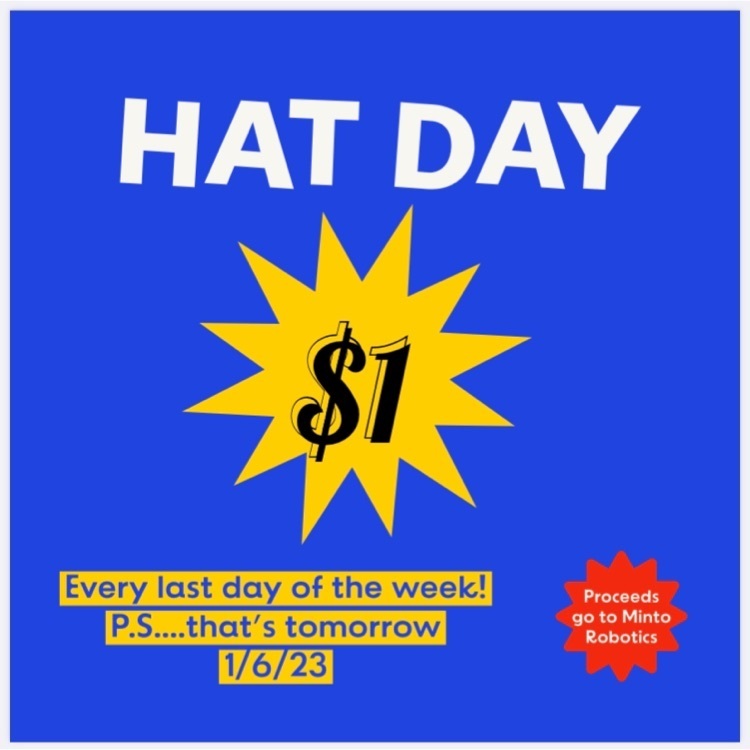 Schedule changes for JH Boys Basketball Game vs. Thompson.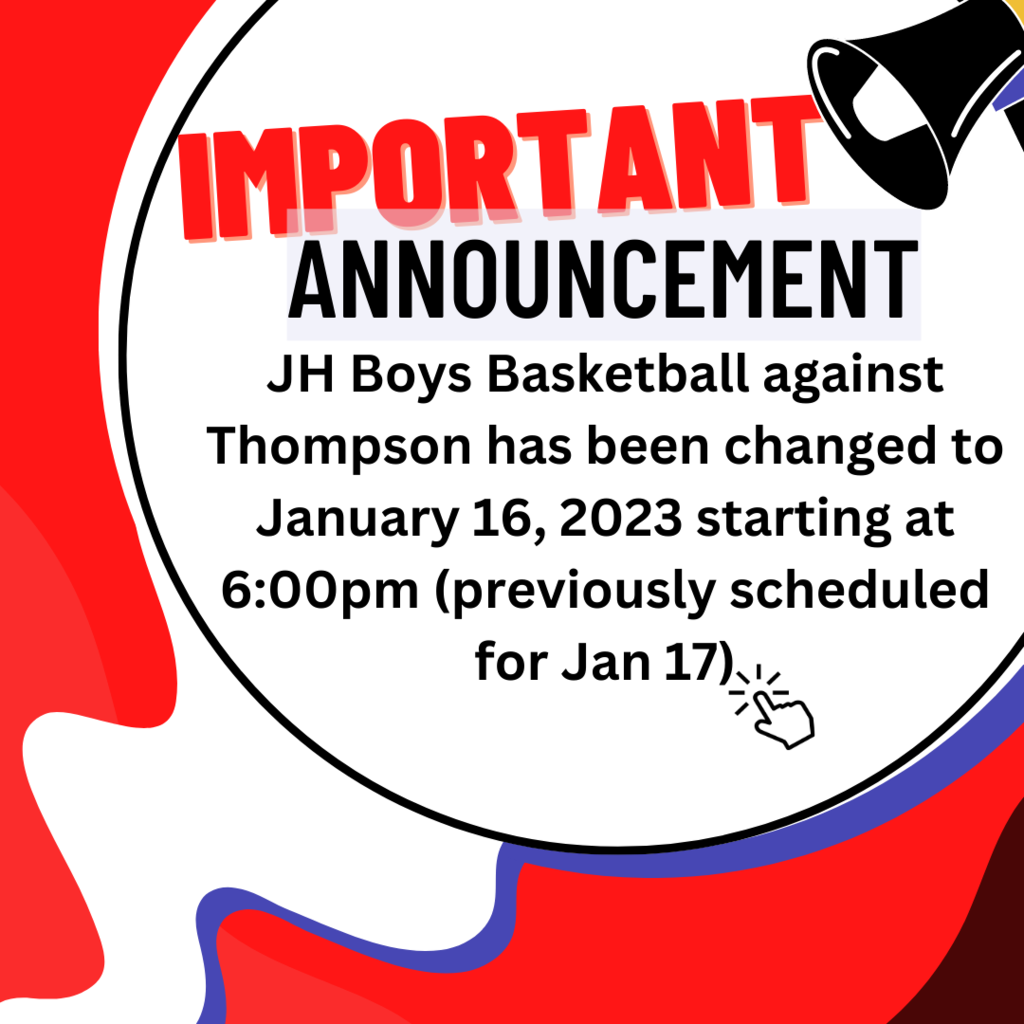 Tomorrow's Varsity BB game in Jamestown has been cancelled.

Minto school will be virtual Friday, December 16, 2022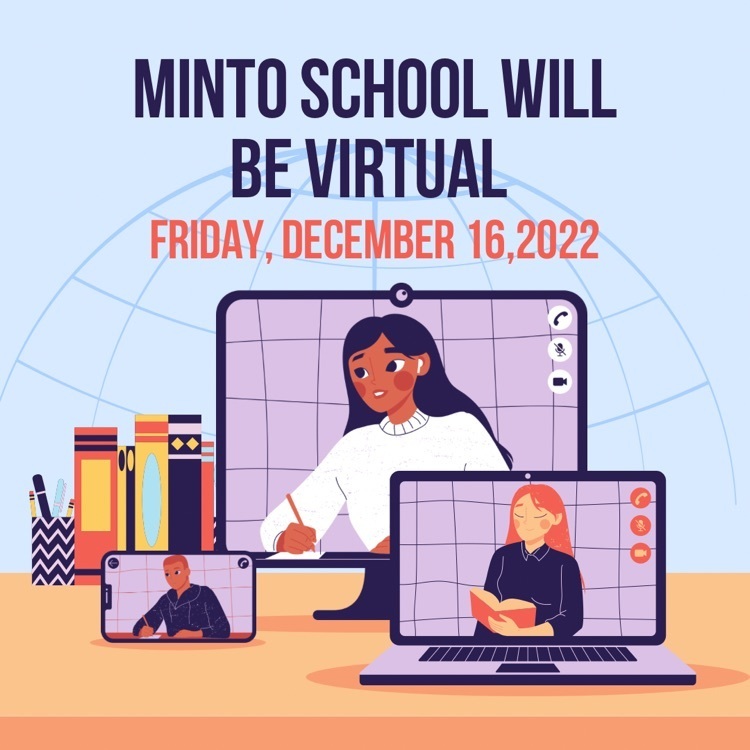 The girls basketball game scheduled for December 16 vs Grafton has been rescheduled. Please see attached picture for details.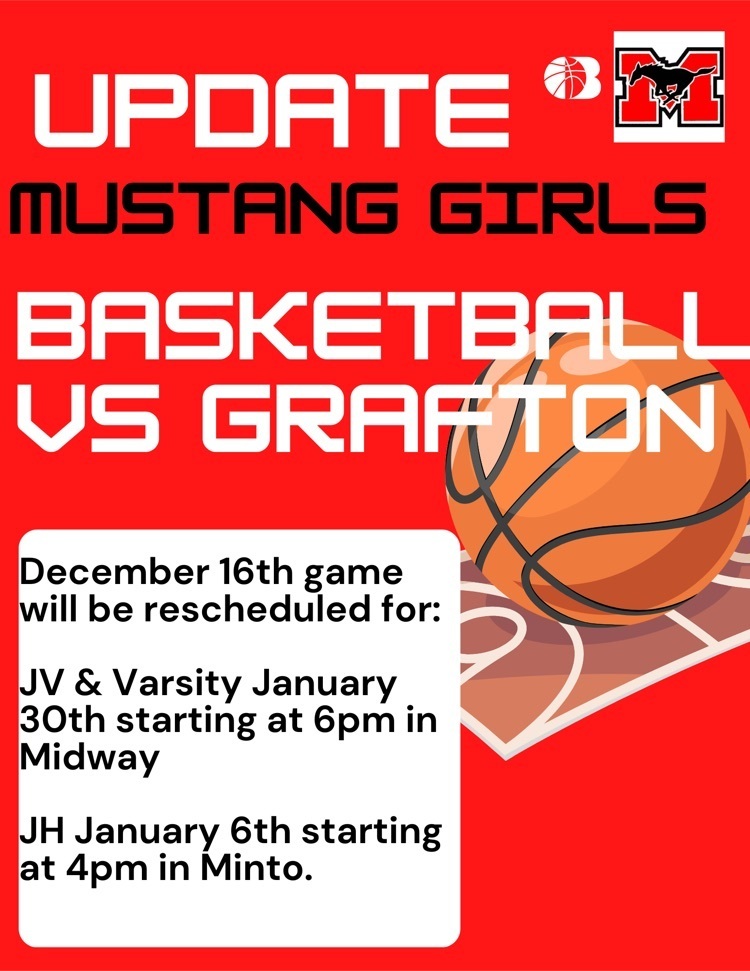 School and buses (running where possible) will be two hours late tomorrow December 16. There will be no morning ESP, breakfast or morning practice.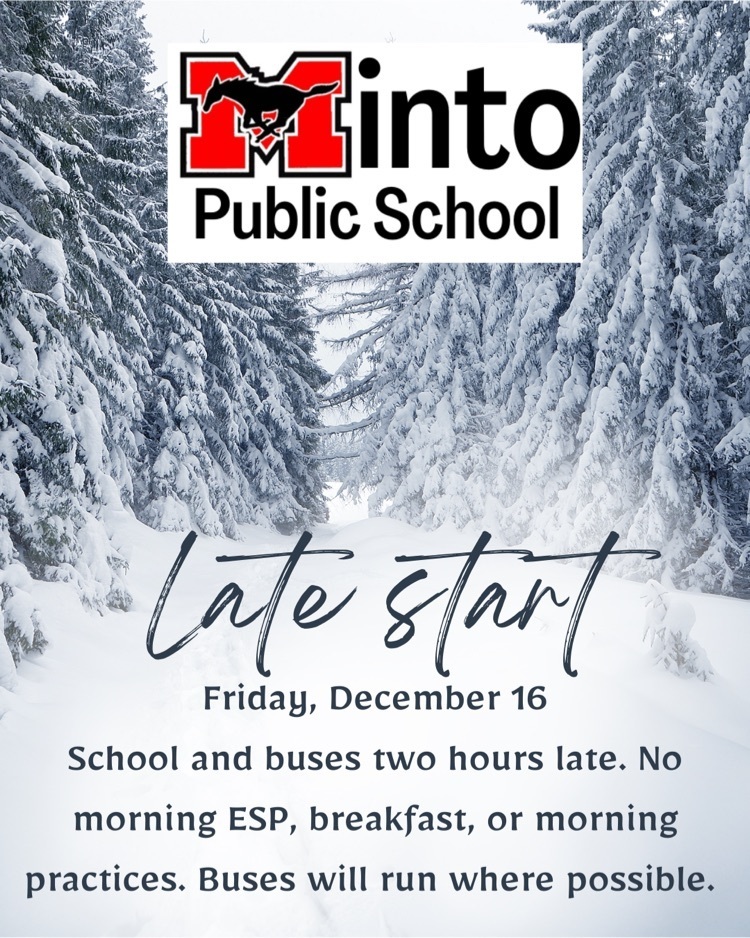 Tomorrow Thursday, December 15 Minto Public School will be having another virtual day. K-5 continue working on what was sent home. 6-12 check in with your teachers via Google classroom and complete work. Stay warm and safe!