Daily Bulletin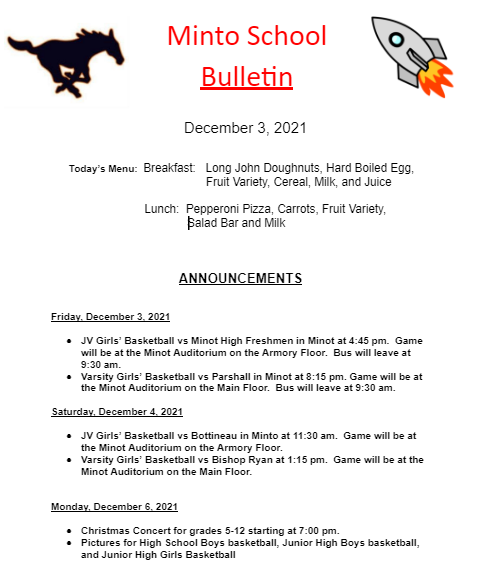 Scouts Christmas Event

Daily Bulletin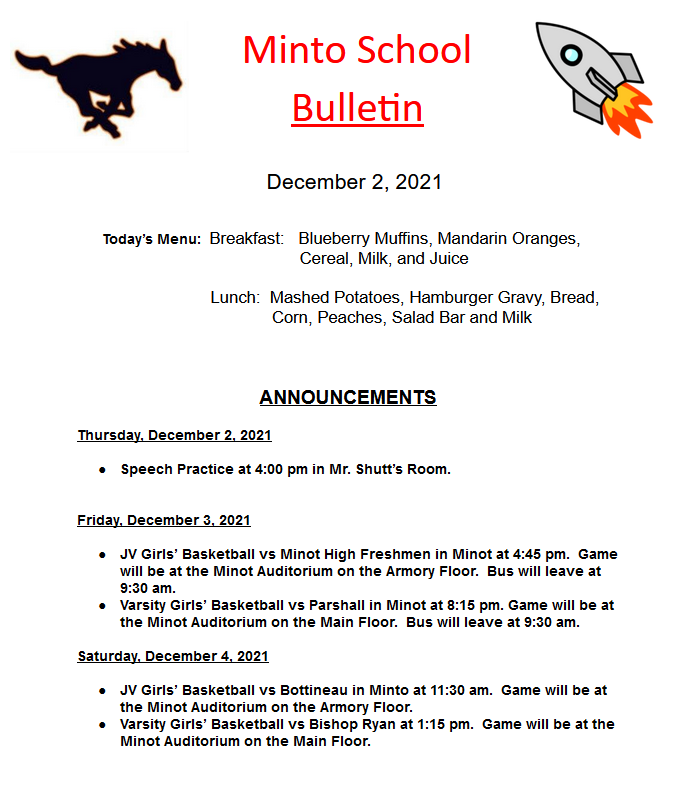 Information on Christmas Concerts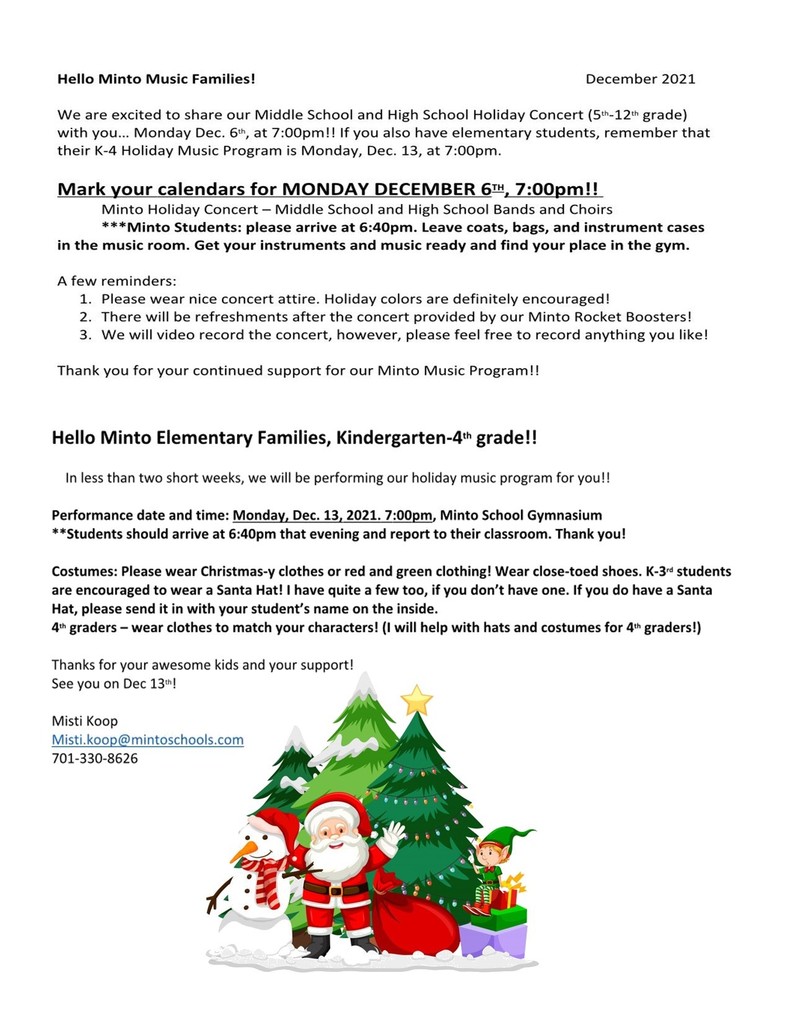 Daily Bulletin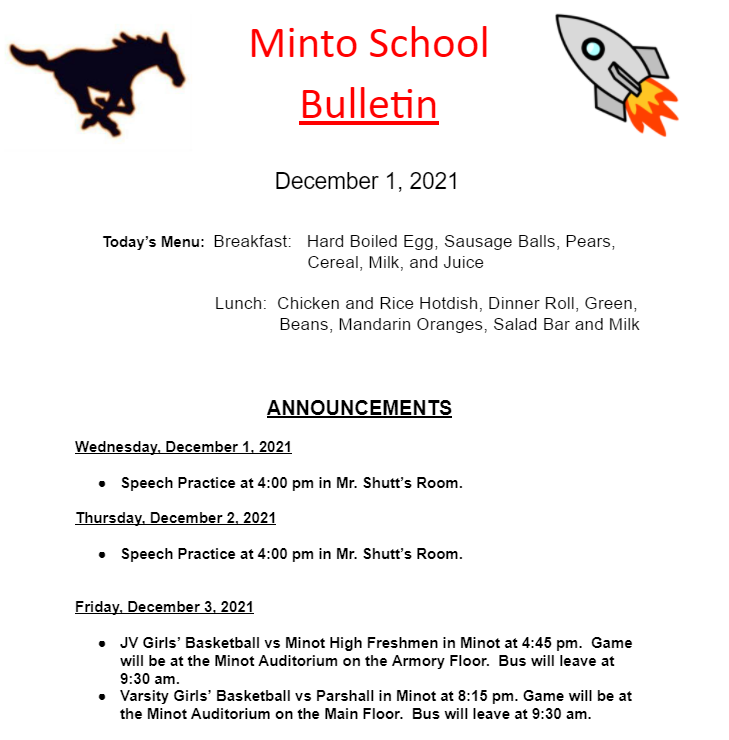 Daily Bulletin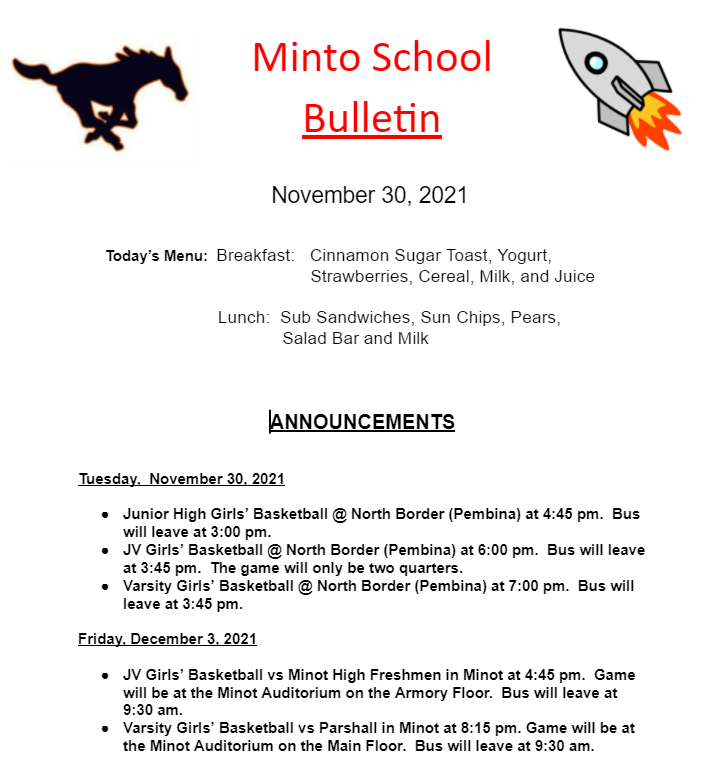 Due to lack of numbers for North Border, the Junior Varsity game tomorrow in Pembina will only be 2 quarters. The Varsity game will now begin around 7:00 pm.

Daily Bulletin

The Junior Varsity Girls will also be playing in Minot. They will play Minot High Freshmen on Friday at 4:45 pm and Bottineau on Saturday at 11:30 am at the Minot Auditorium on Armory Floor.

Daily Bulletin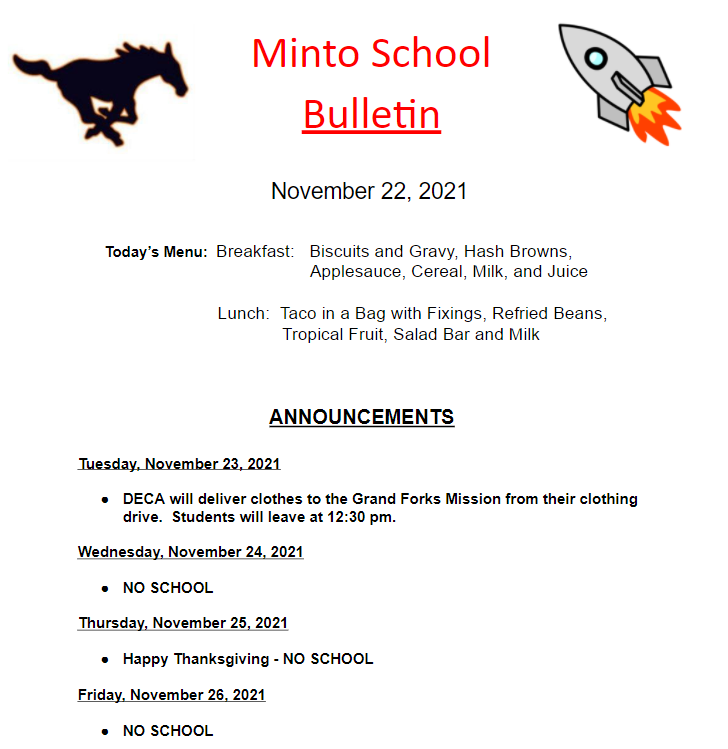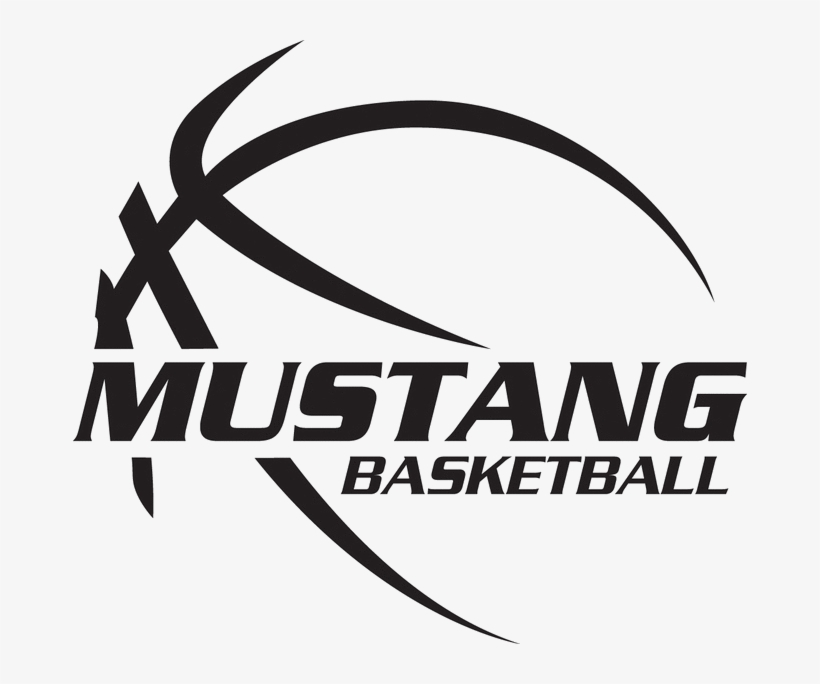 Daily Bulletin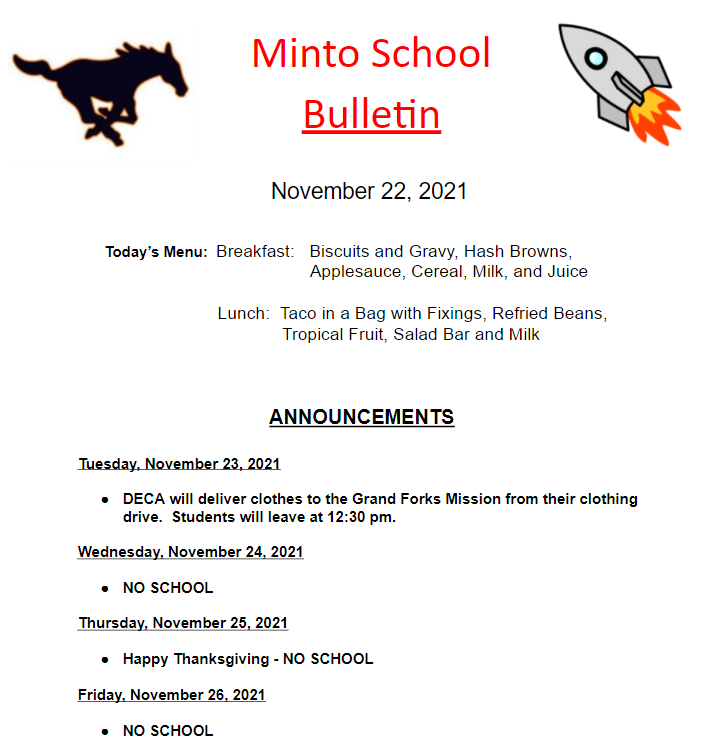 Daily Bulletin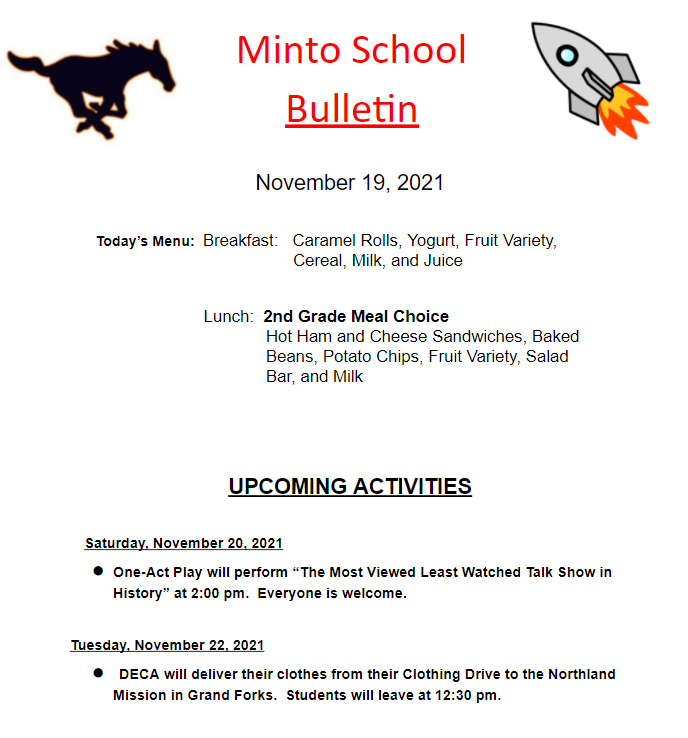 The Minto Drama Club is going to have a performance of their One Act Play "The Most Viewed Least Watched Talk Show in History" on Saturday, November 20th at 2:00 pm open to the public. This play is extremely funny and the parts were cast to the perfect actresses.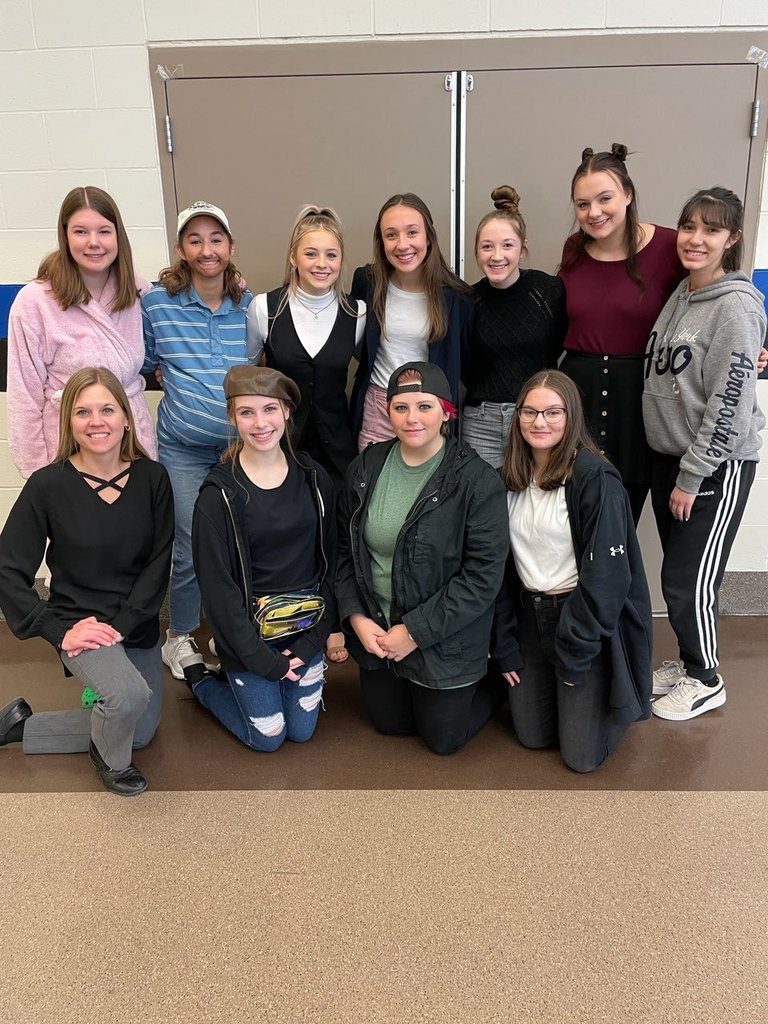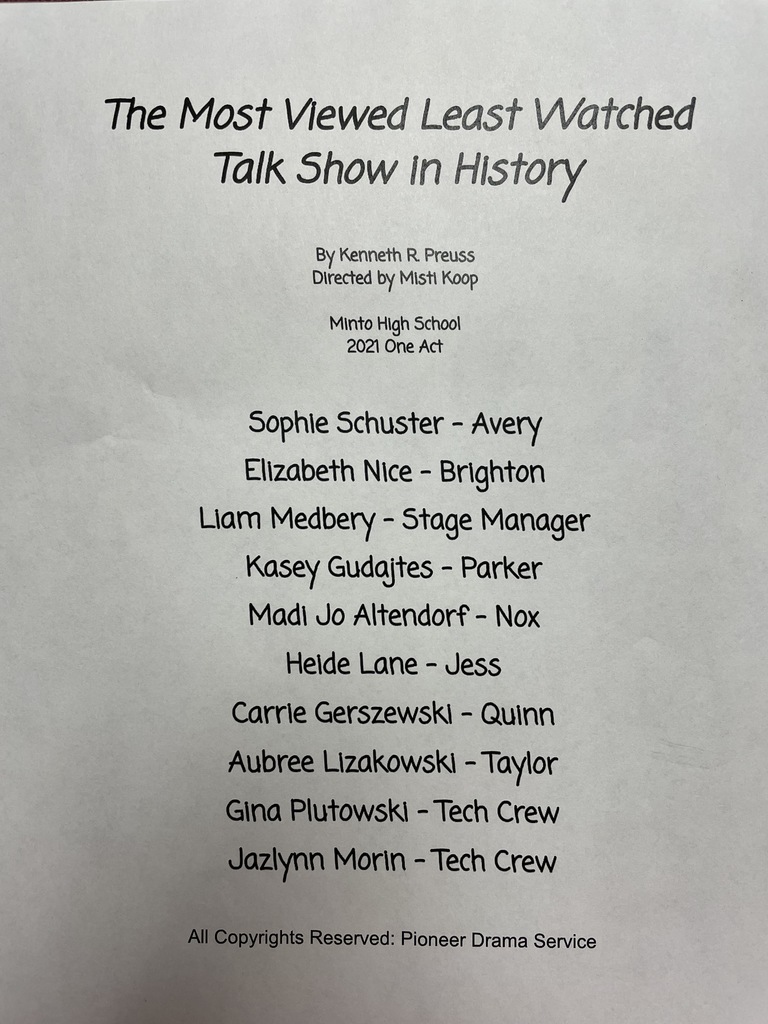 Daily Bulletin

Daily Bulletin

Daily Bulletin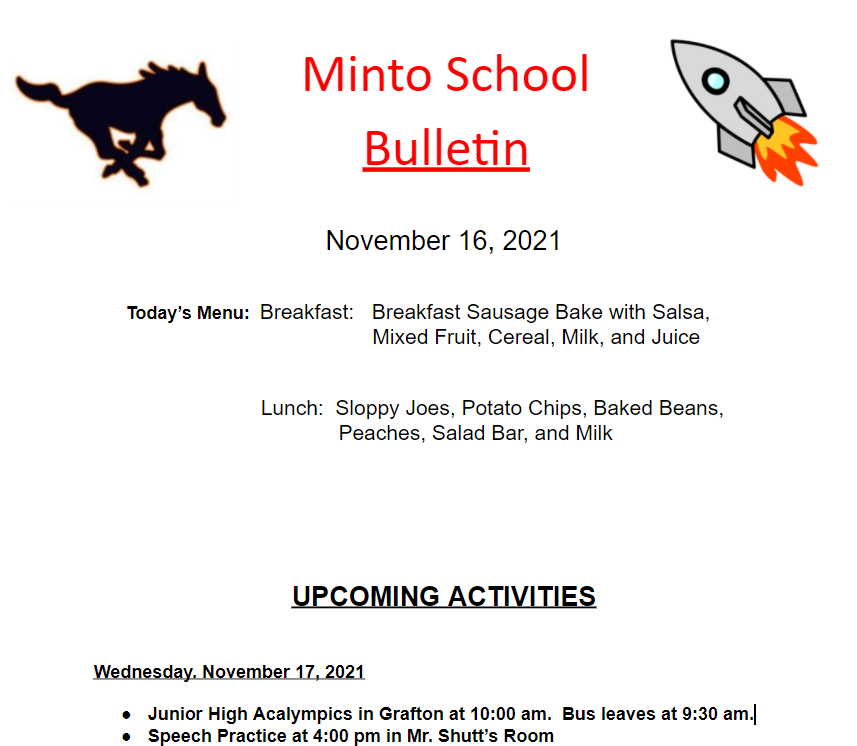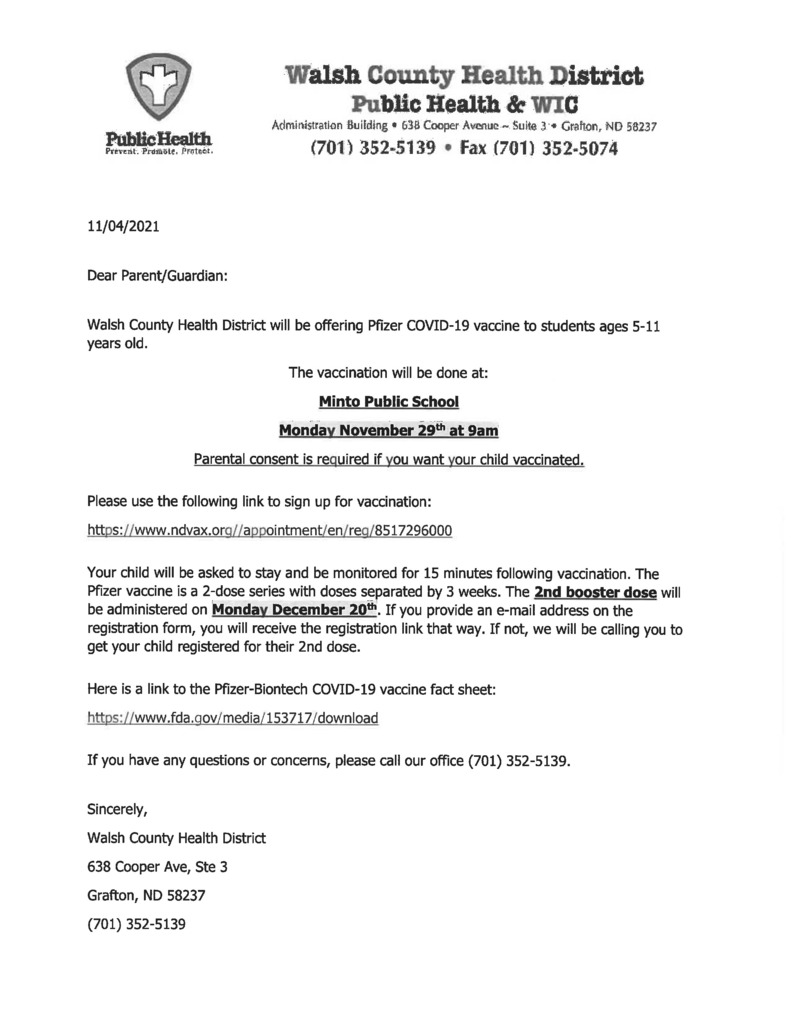 Daily Bulletin