Daily Bulletin

UPDATE: Scout Christmas Caroling Updated date and map.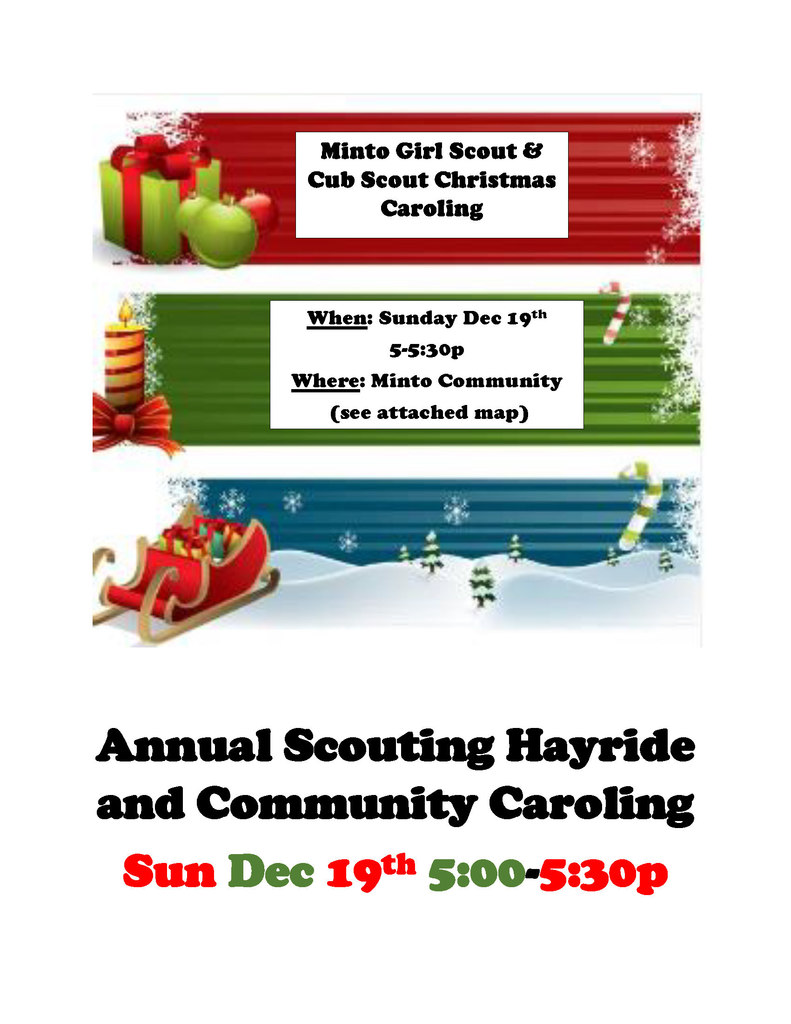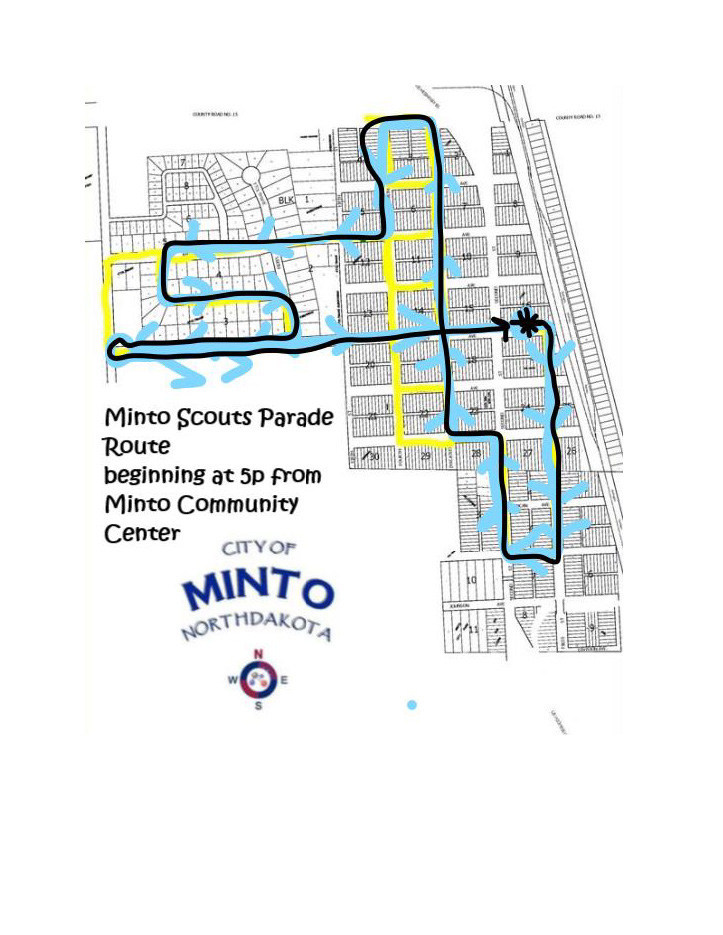 Daily Bulletin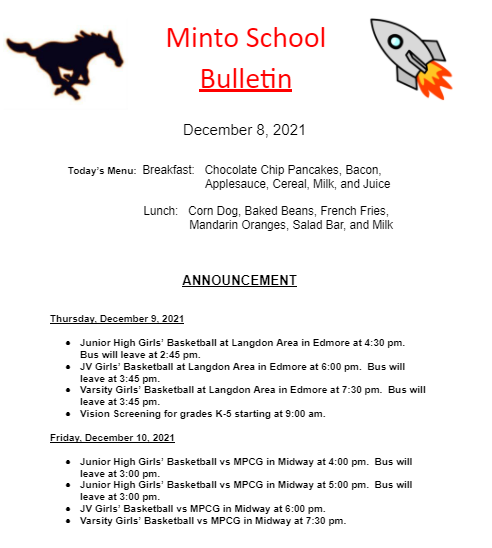 Daily Bulletin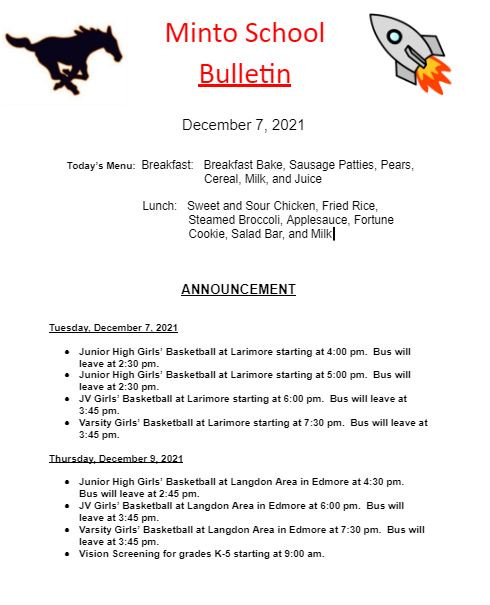 Starting December 6, Minto FCCLA (Family, Career, and Community Leaders of America) is hosting a donation drive for the Grafton Domestic House and Violence Center. Each Class has been assigned a specific item to bring. Please consider giving back this Holiday Season!

December 9th will be vision screening starting at 9am. Please see attachment for more information.

There will be NO basketball pictures today for junior high boys, junior high girls, and high school boys. We are working on finding a date to reschedule. Thank you.

Daily Bulletin

School and buses will be 2 hours late tomorrow Monday, December 6, 2021. There will be no morning practices, no morning ESP, no morning preschool, and no breakfast. Thank you

Daily Bulletin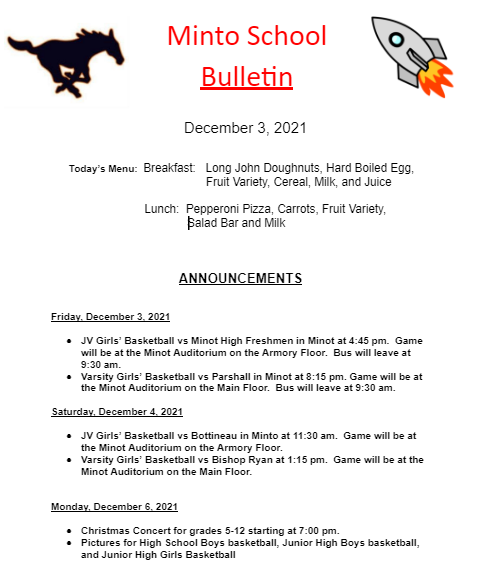 Daily Bulletin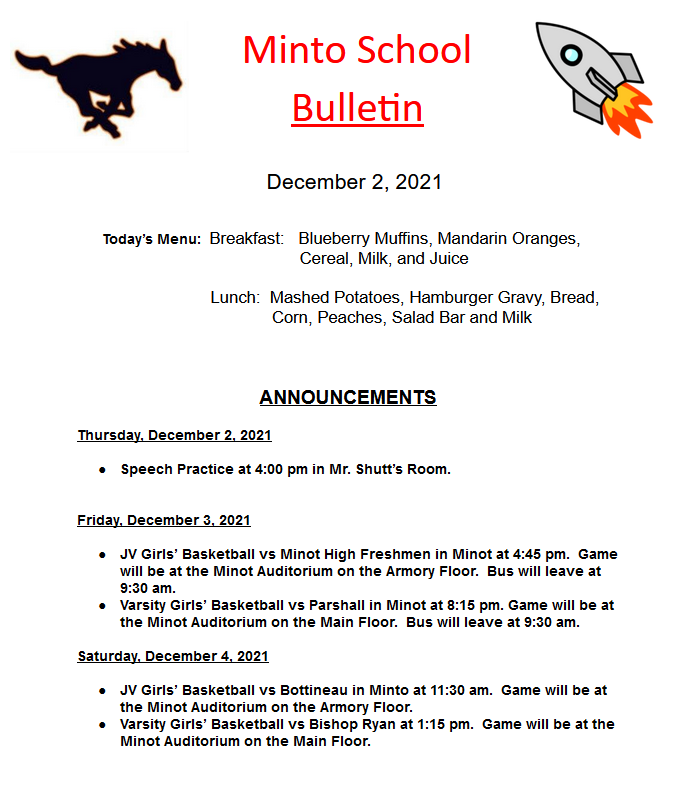 Information on Christmas Concerts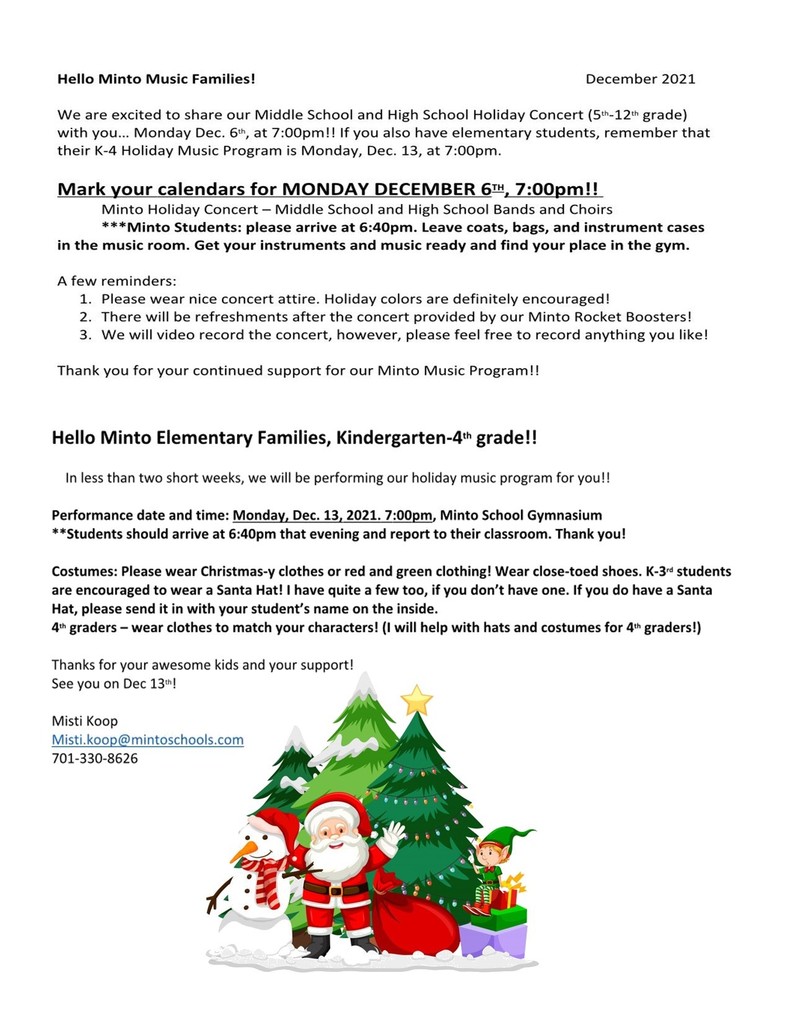 Daily Bulletin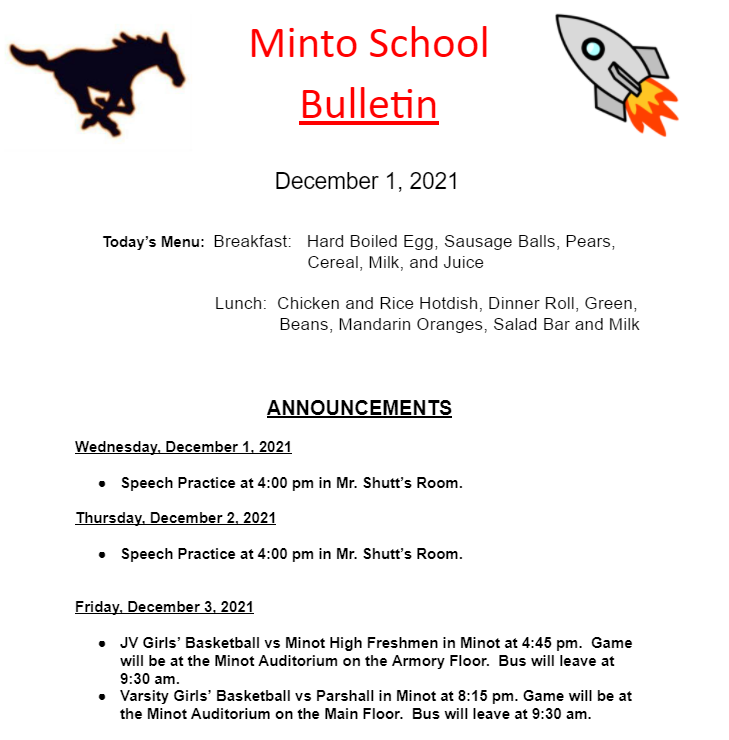 Daily Bulletin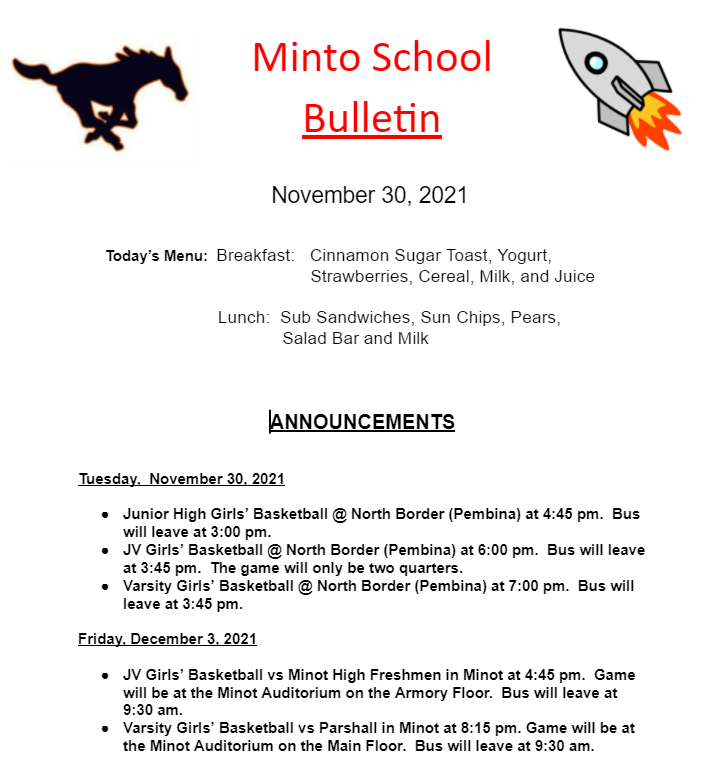 Due to lack of numbers for North Border, the Junior Varsity game tomorrow in Pembina will only be 2 quarters. The Varsity game will now begin around 7:00 pm.

Daily Bulletin

The Junior Varsity Girls will also be playing in Minot. They will play Minot High Freshmen on Friday at 4:45 pm and Bottineau on Saturday at 11:30 am at the Minot Auditorium on Armory Floor.

Daily Bulletin