Congratulations to Minto High School for our High Performance distinction from the North Dakota Department of Instruction for the 2020-2021 school year. Minto High School ranked in the top 15% of all high schools in North Dakota. Each year, NDDPI ranks schools according to the School Accountability Index. The School Accountability Index covers the areas of Academic Achievement, School Quality, ELP Progress, College and Career Ready, Graduation Rate, and GED Completion.

Volleyball Results 7th Grade: North Border 0 Mustangs 2 8th Grade: North Border 0 Mustangs 2 JV: North Border 2 Mustangs 0 Varsity: North Border 3 Mustangs 1

Daily Bulletin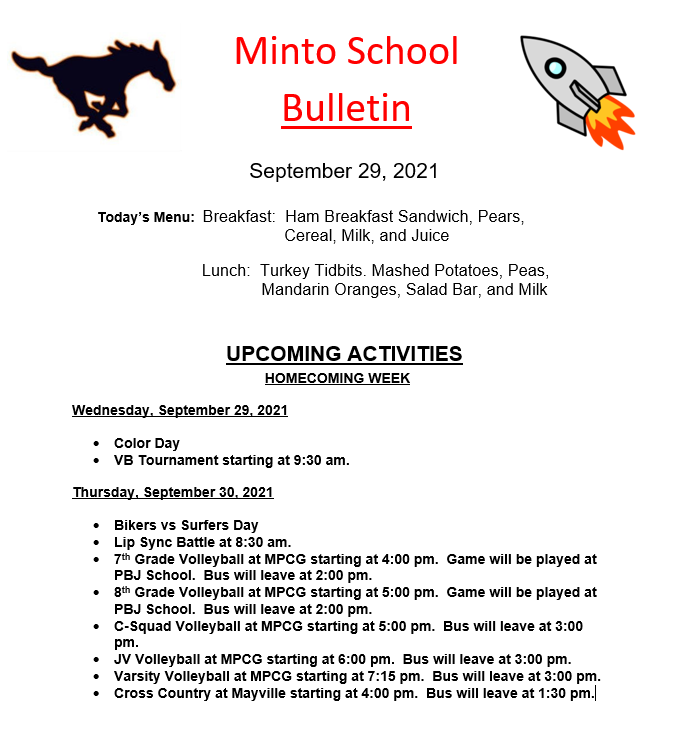 Daily Bulletin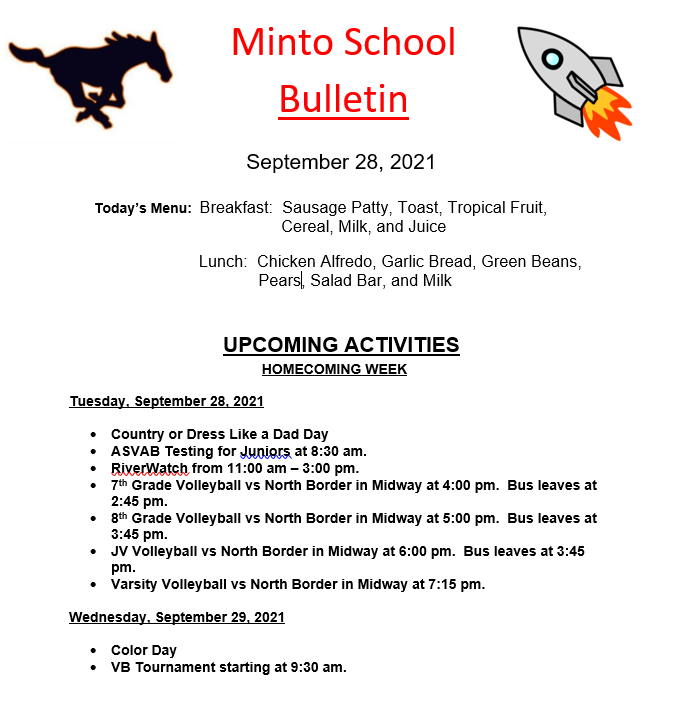 Junior High Football Hatton-Northwood 30 Mustangs 18

Daily Bulletin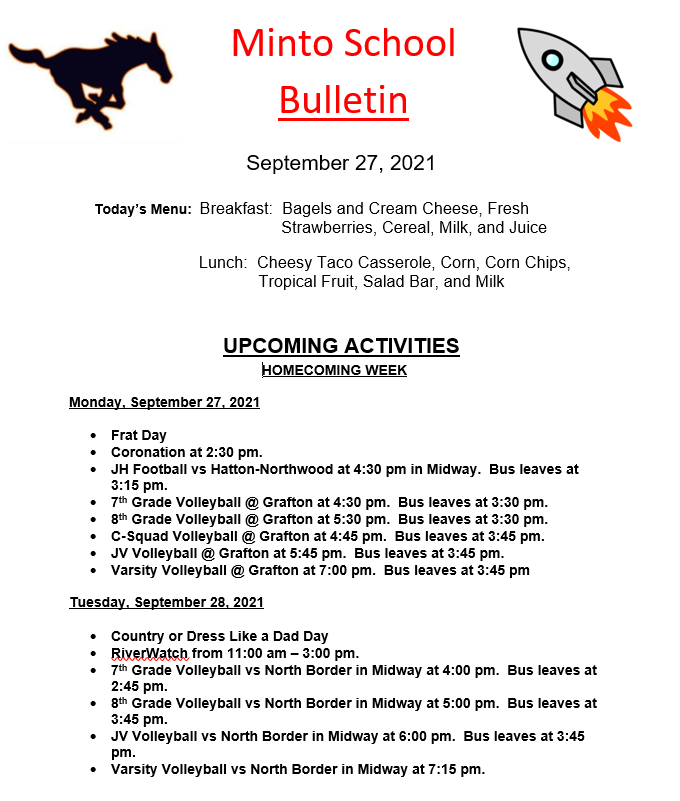 Daily Bulletin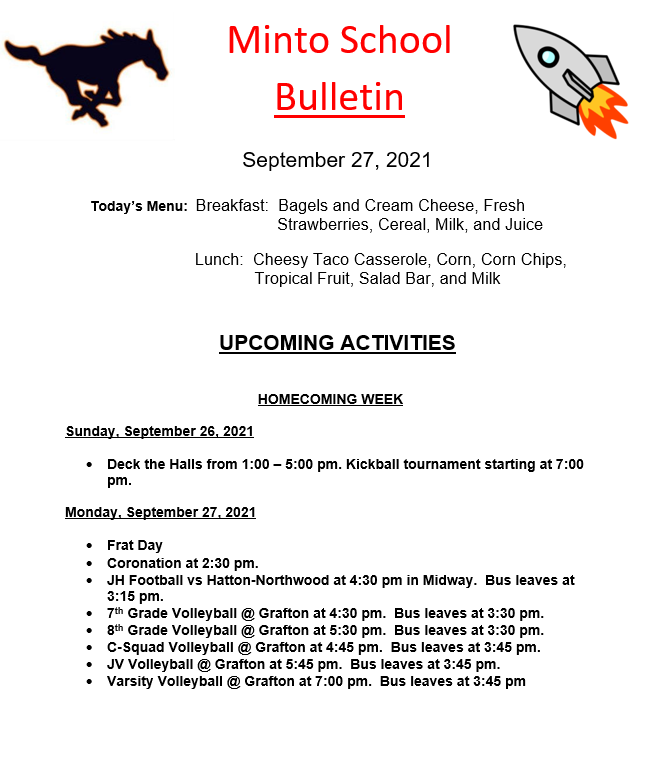 A reminder that Elementary Boys' Basketball for grades 4-6 will begin practice on Monday, September 27th, 2021. Practice will run from 6:30 am-7:45 am.

Elementary Football Results: 6th Grade: Park River 0 Minto 0 5th Grade: Park RIver 0 Minto 24

Volleyball Results: 7th Grade: Cavalier 2 Midway-Minto 0 8th Grade: Cavalier 1 Midway-Minto 2 JV: Cavalier 1 Midway-Minto 2 Varsity: Cavalier 3 Midway-Minto 2 Next action for the Mustangs is Saturday at Devils Lake Tourney. GO MUSTANGS!

Daily Bulletin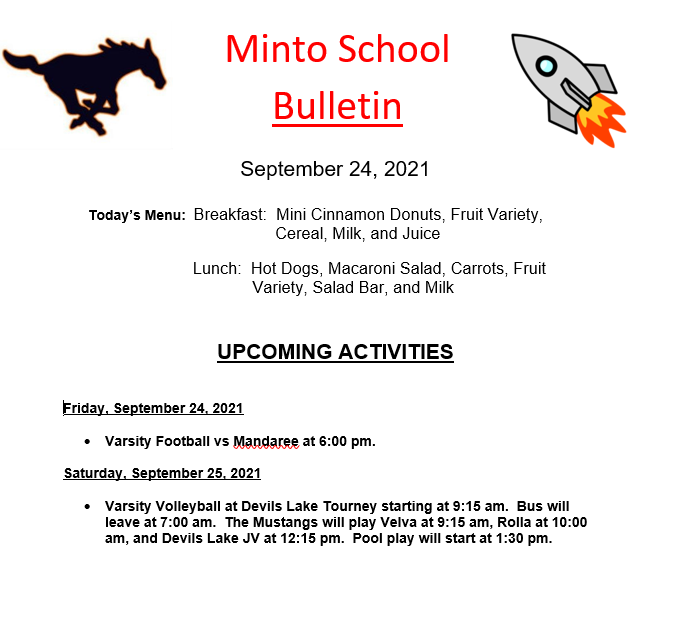 Daily Bulletin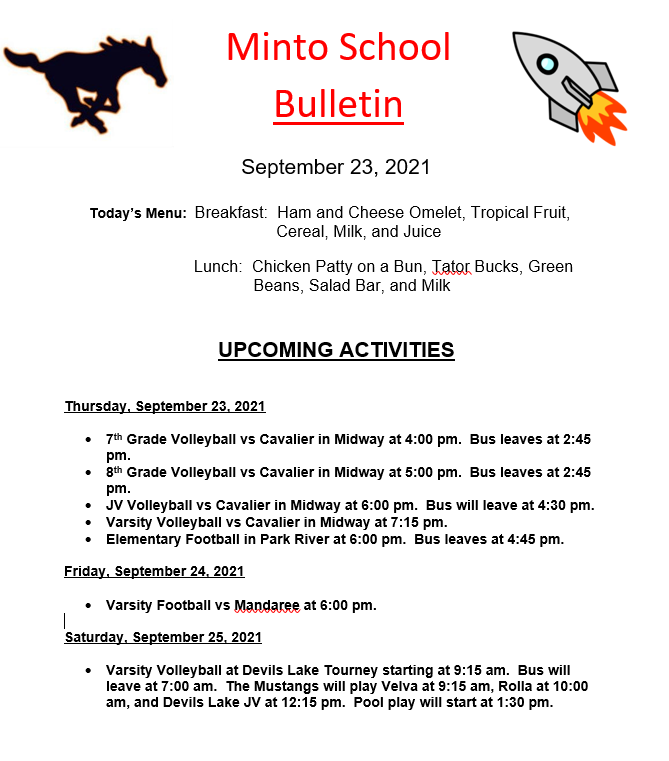 Fundraising for Wolfridge.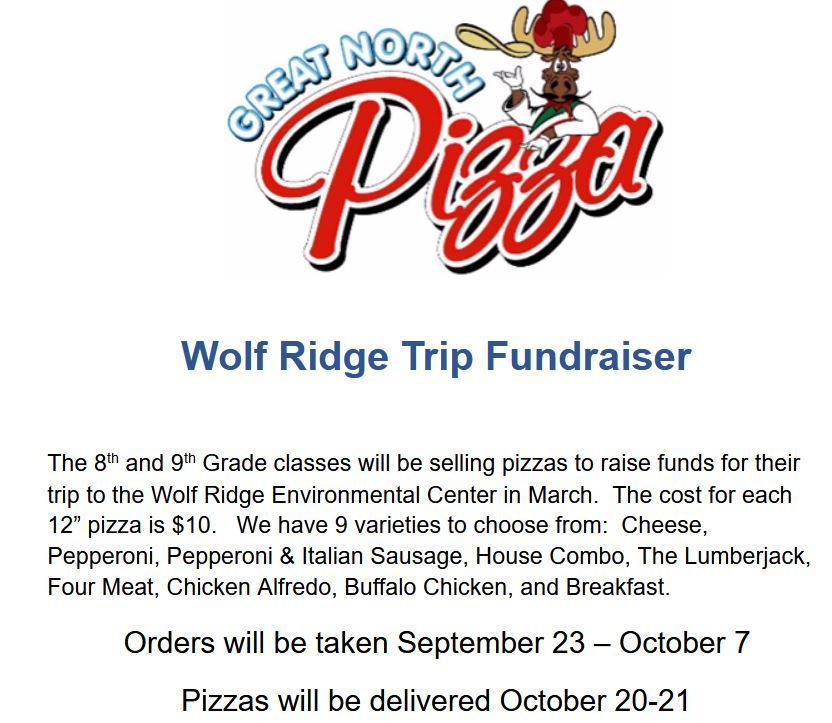 The countdown is on! ⏰Minto's school gym will be filled with beautiful music and an uplifting message from Eric Genuis tonight. Come at 6:30 to get a good seat! The concert begins at 7. #ericgenuis #professionalmusician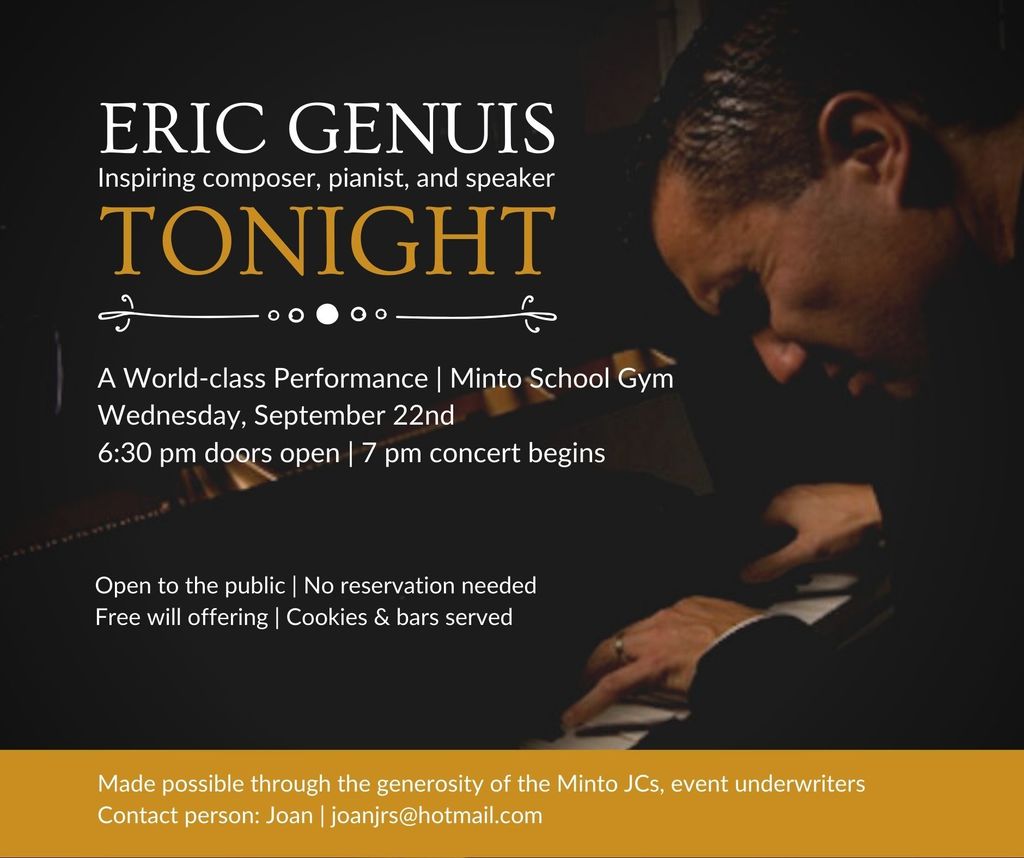 Daily Bulletin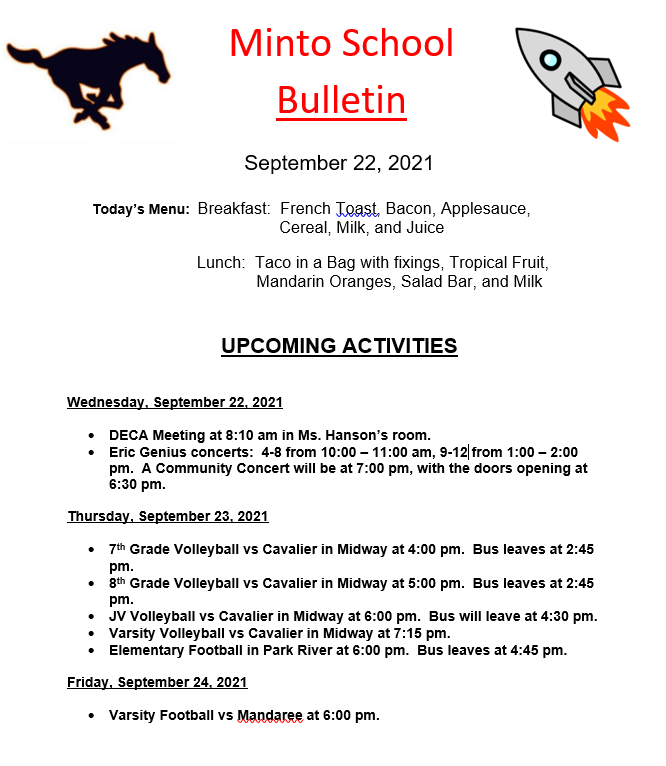 Daily Bulletin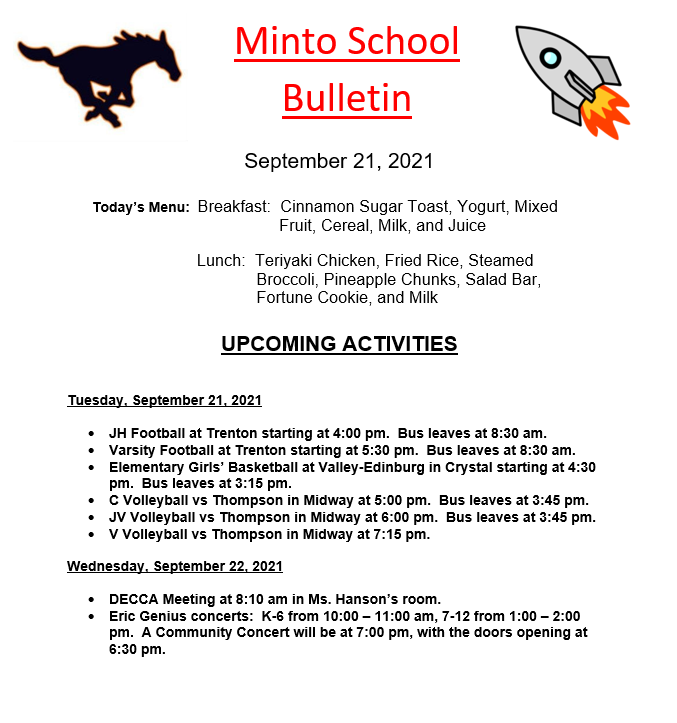 Eric Genius Concerts on Wednesday, September 22, 2021 for Grades 4-8 from 10:00 - 11:00 am. Grades 9-12 from 1:00 - 2:00 pm. There will also be a free community concert at 7:00 pm in the Minto School Gymnasium. There will be a free will offering at the evening concert.

Elementary Football practice for today has been cancelled.

Daily Bulletin

Minto Rural Fire Protection Calendar Draw Winners! Thanks for your support.