The speech team headed to Central Valley this weekend. Results were: Carrie Gerszewski: 5th in Serious Prose—Madi Jo Altendorf: 4th in Poetry—Carrie and Madi Jo: 6th in Humorous Duo—Aubree Lizakowski: 2nd in Poetry and 6th in Speech to Inform—Rene Trevino: 1st in Speech to Persuade—Heide Lane: 2nd in Impromptu and 3rd in Speech to Inform.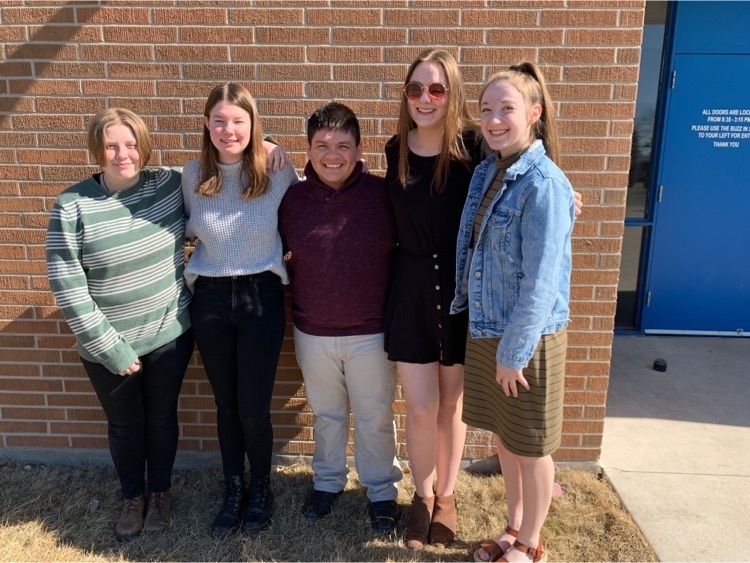 Congratulations to last weeks Students of the Week, Carson Pengilly, Ariani Gajeski, and Jennary Benavidez. Keep up the good work!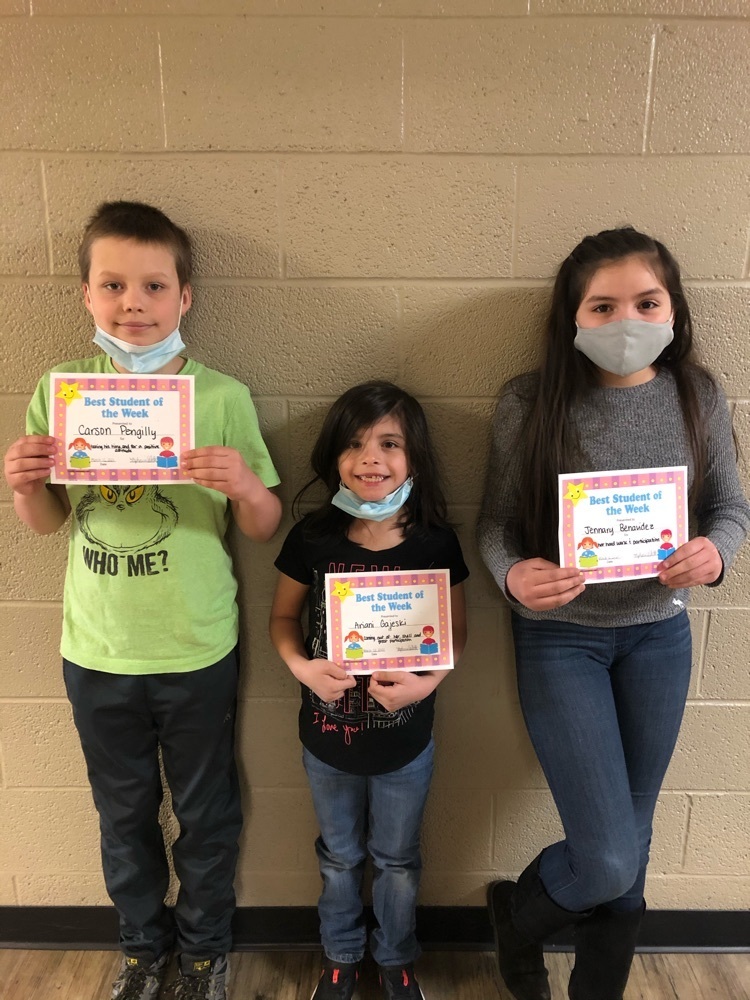 Book Fair starts Tuesday at noon. You are welcome to come with your students time. Miss Jiskra's 1st Grade 12:30-12:50, 2nd Grade 12:50-1:10, 3rd Grade 1:10-1:30, Kindergarten 1:30-1:50, 4th Grade 1:50-2:10, Mrs. Byzewski's 1st Grade 2:10-2:30. We will be open until 8:30 (so you can shop after meeting with your teacher). Wednesday 5th grade will come at 9:30 and 6th grade at 10:00. All other students can come in on Wednesday at anytime.

Congratulations to William Schuster and Seth Robinson for being selected to be on this years Region 2 All Region team. Congratulations!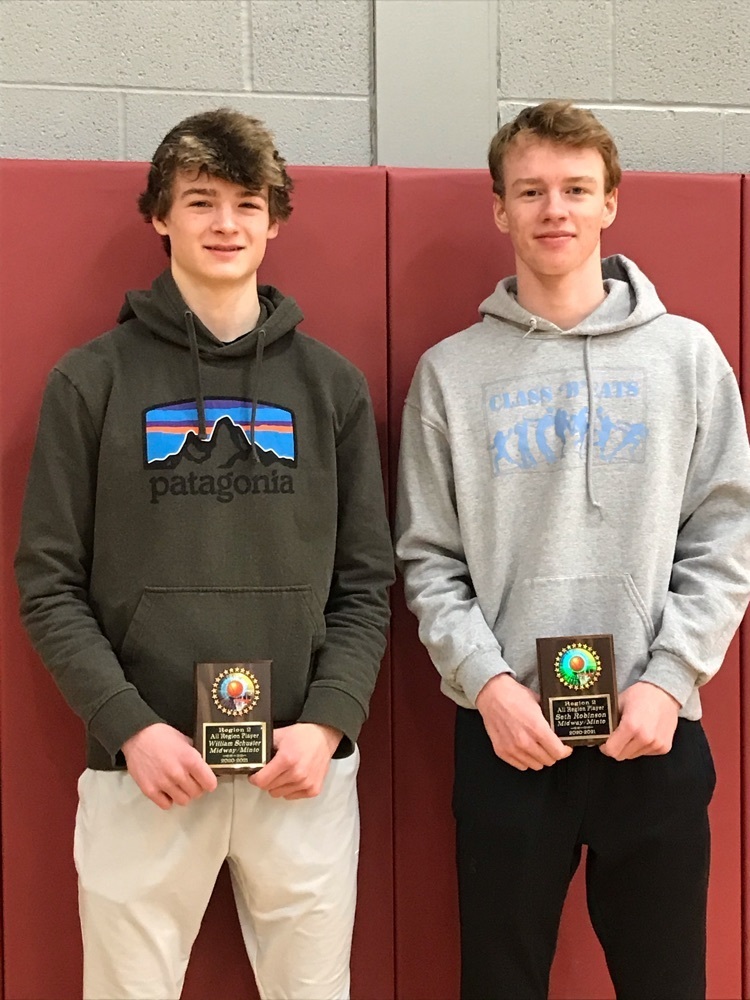 Excellent band practicing 5th graders for 3rd quarter! They had to practice 60 minutes a week for at least seven weeks. Adyson did all 9. Riley 7. Adyson clarinet. Riley saxophone.


Reminder: Parent Teacher Conferences are on Tuesday March 16, 2021 starting at 3:45-8:30. PK-4 Parents have scheduled times and 5-12 is an open house style. Masks are required.

A reminder, the RSVP's for the Fall and Winter Sports Banquet are due by Friday, March 12th. Contact the Minto School at 248-3400.

Results from last week's Speech Meet in Hillsboro. Heide Lane - Impromptu 2nd; Speech to inform 3rd----- Madi Jo Altendorf and Carrie Gerszewski- Humorous Duo 6th----- Madi Jo Altendorf - Poetry 7th----- Aubree Lizakowski- Poetry 3rd; Speech to inform 2nd----- Rene Trevino - Speech to persuade 2nd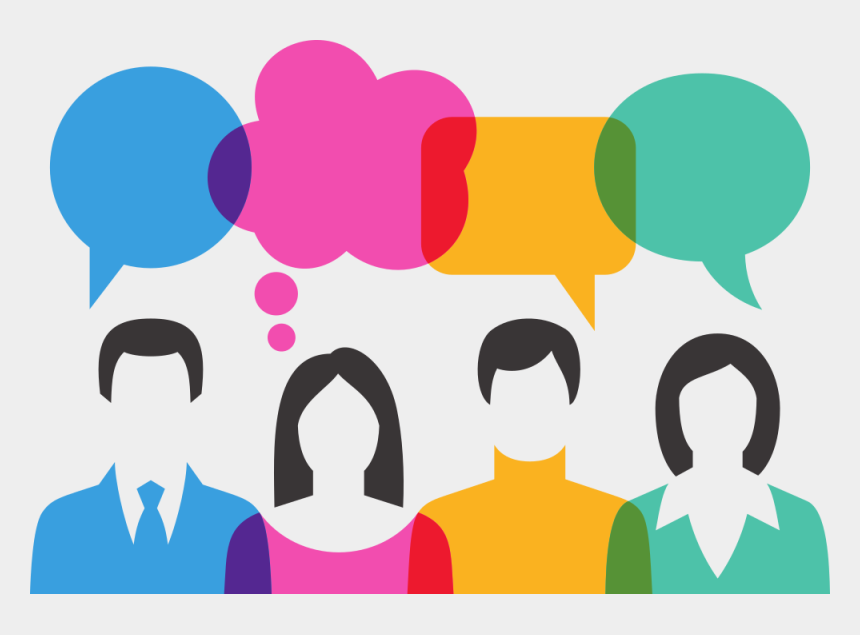 The Fall & Winter Sports Banquet will be on Tuesday, March 23rd at the Minto Community Center. At 6:00pm a meal will be served to players and parents only. Families and the public are welcome to attend the ceremony at 6:30. Parents must RSVP by March 12 by calling 248-3479 so we know how many to expect for supper. This will be for all High School participants of Cross Country, Volleyball, Football, Girls Basketball and Boys Basketball.
Our Students of the Week this week are Tytan Narloch and Brookelynn Langowski! Congratulations to you both. Keep up the hard work.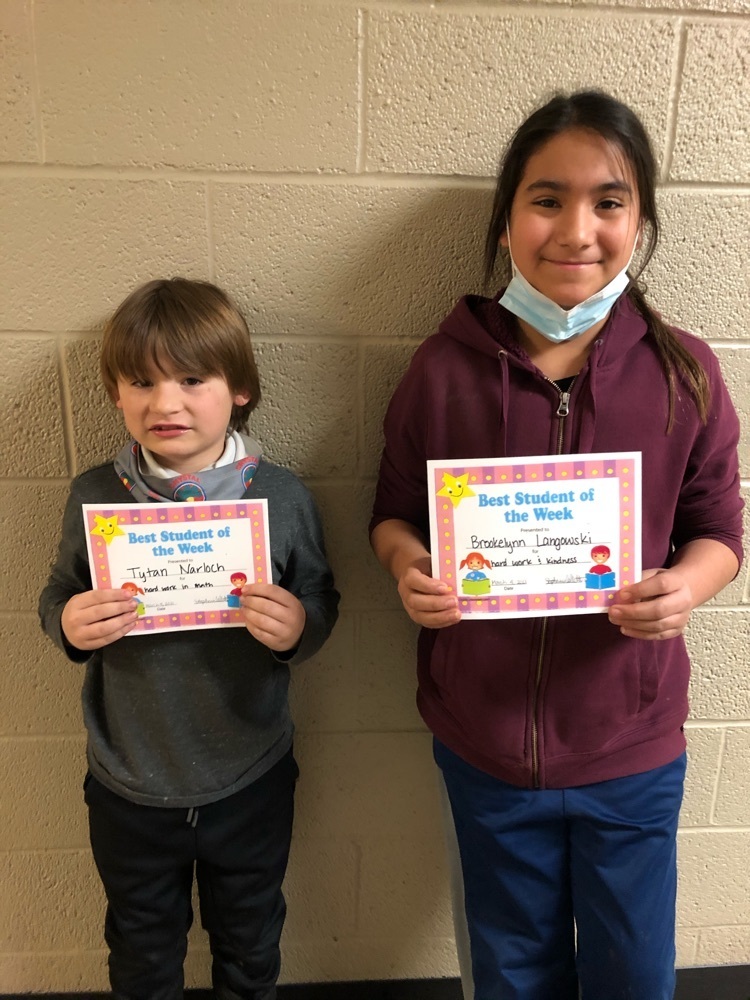 There will be a FCCLA meeting in Mrs. Dahlin's room on Tuesday, March 9th, 2021 at 1:30 pm.

A reminder, if you plan on attending the boys game on Monday at the Betty purchase your tickets by the end of the day today at the Minto School office. Tickets are $10.00 GO MUSTANGS!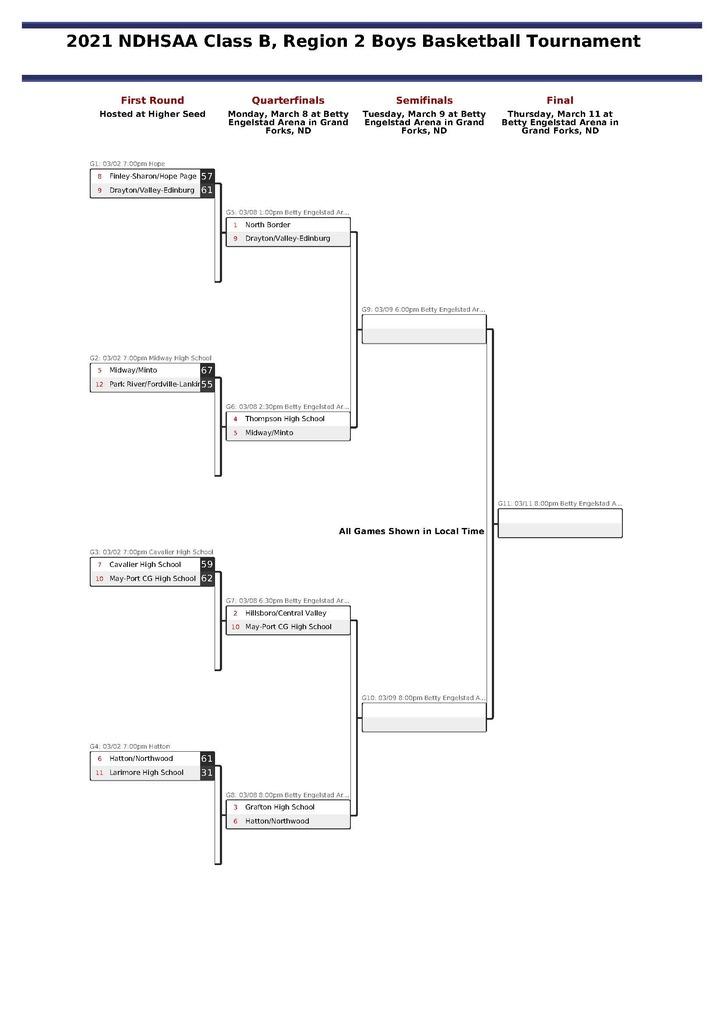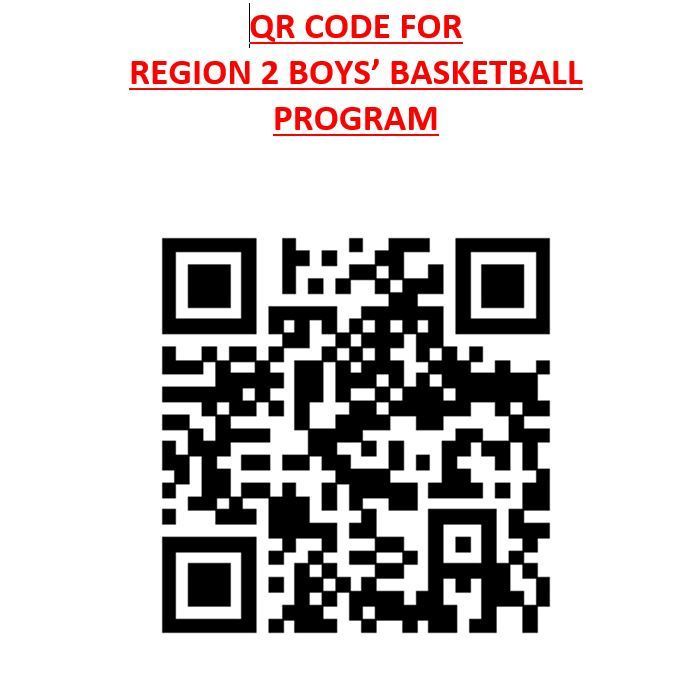 A reminder there is NO SCHOOL this Friday, March 5, 2021. Any questions contact the school.

Tickets to the opening game of the boys basketball region tournament against Thompson are available at the Minto School office. The game will be played at the Betty in Grand Forks at approximately 2:30 pm. This is for Monday, March 8th's game only. Tickets are general admission and cost $10. Tickets can be bought Wednesday March 3rd and Thursday March 4th from 8:00 am to 4:00 pm. If you plan to attend Tuesday, March 9th or Thursday, March 11th of the region tourney, you will have to get tickets at the Betty. GO MUSTANGS!

Congratulations to the Mustangs for their 67-55 victory over Park River. The Mustangs will now play Thompson around 2:30 pm on Monday, March 8, 2021 at the Betty Engelstad Arena. GO MUSTANGS!