Park River Junior High Volleyball Tourney Schedule for Saturday.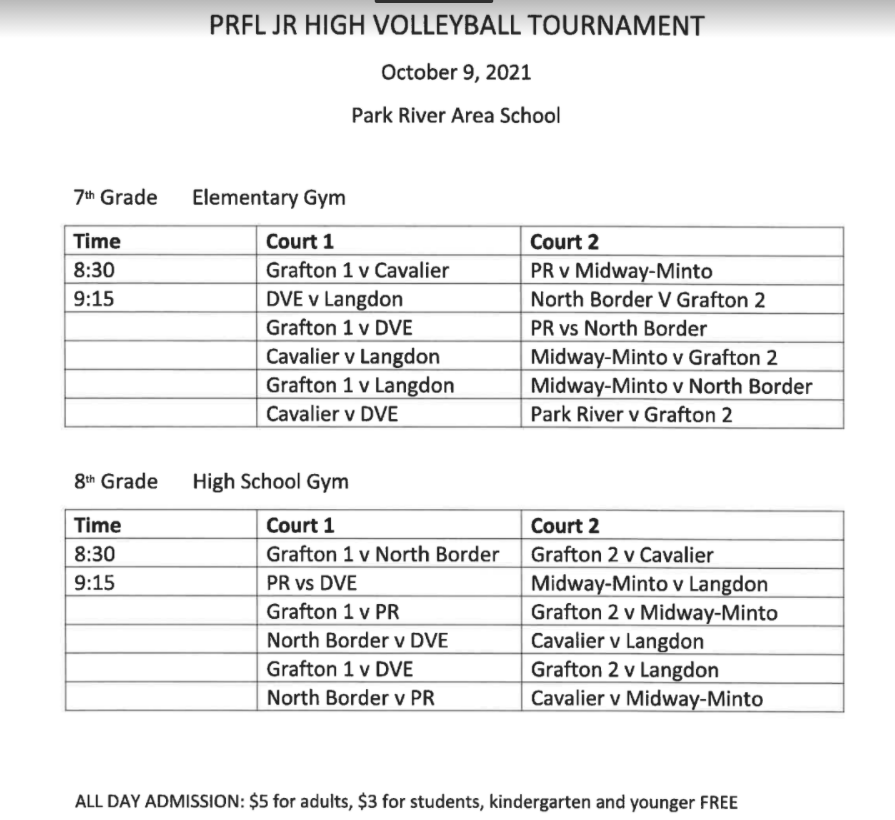 Minto Music Department is selling World's Finest Chocolate! $1 bars, $2 bars and boxes, $7 boxes of caramels and mints, $8 bags of chocolate covered almonds! Contact Miss Koop
Misti.koop@mintoschools.com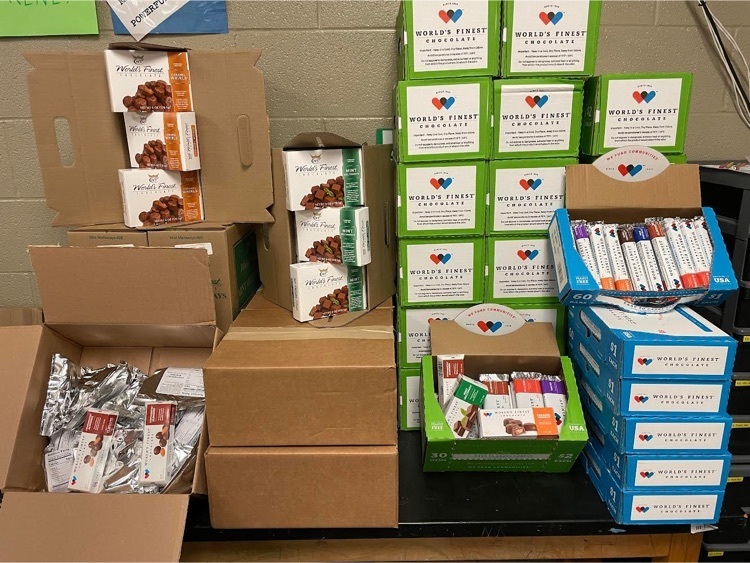 Minto Families! Minto Music Apparel is NOW on sale!!! It will be on sale through next Friday, Oct. 15! The online store closes at midnight on the 15th. Please shop with the link below. T-shirts, long sleeve 1/4 zips, hoodies, etc. Choose your style, DESIGN (band, choir, or music), color, and size! (Be sure to specify youth vs. adult sizes) These items will definitely be delivered before Christmas! ***If certain sizes or colors are not available, this is true. (ordering certain items/sizes/colors has been a challenge this year.) If you have any questions, contact Miss Koop
misti.koop@mintoschools.com
https://www.bsnteamsports.com/shop/rGgfT5uabK

Magnitude Sports will be providing coverage for our 6-man playoff game tomorrow at 7:30 pm in Midway. Here is the link to watch if you are unable to attend.
https://youtu.be/cmq8-dLipZ8
GO MUSTANGS!

Daily Bulletin

Volleyball Results: 7th Grade: Larimore - 0 Mustangs - 2 C-Squad Larimore - 2 Mustangs - 1 Junior Varsity: Larimore - 0 Mustangs - 3 Varsity: Larimore - 0 Mustangs - 3 GO MUSTANGS!

Minto FFA participated in the district leadership contests held in Larimore. Scooter earned bronze in employment skills. Geianna earned silver in prepared public speaking. Kaleb, Kassity, and Nayeli earned bronze as a team and individually in advanced quiz.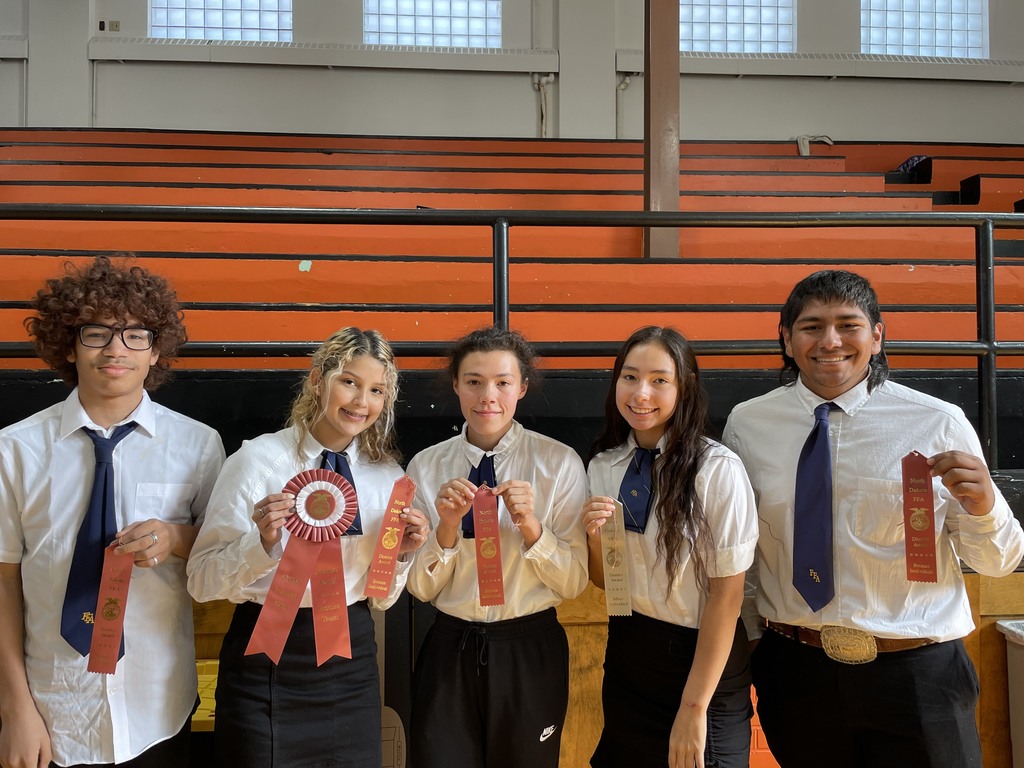 Volleyball Results: 7th Grade: Mustangs - 2 DVE - 1 8th Grade: Mustangs - 1 DVE - 2 JV: Mustangs - 3 DVE - 0 Varsity: Mustangs - 3 DVE - 0 GO MUSTANGS!

The Mustangs will host Drake-Anamoose in the quarterfinal round of the 2021 Six-Man Football Playoffs. The game will be held in Midway starting at 7:30 pm. GO MUSTANGS!

Daily Bulletin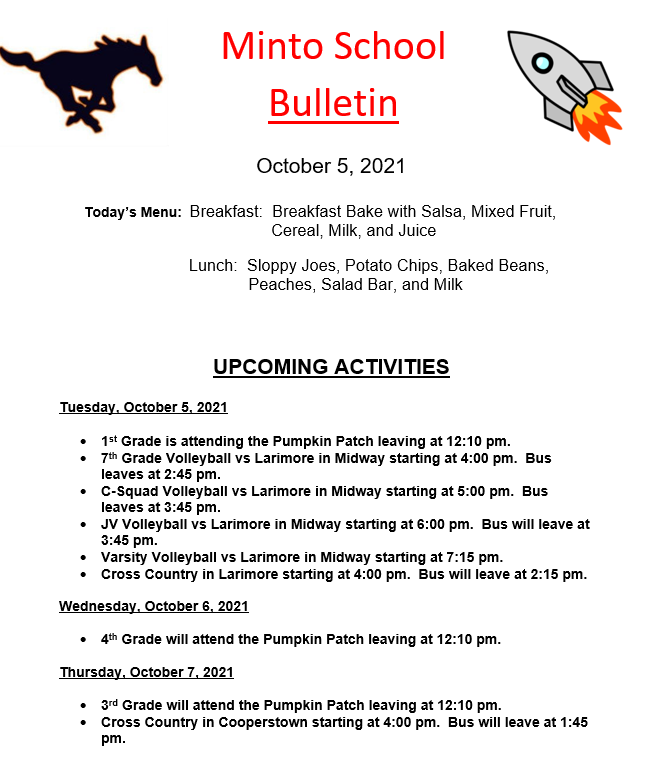 Junior High Football Final North Border. 16 Mustangs. 6

Please consider giving blood!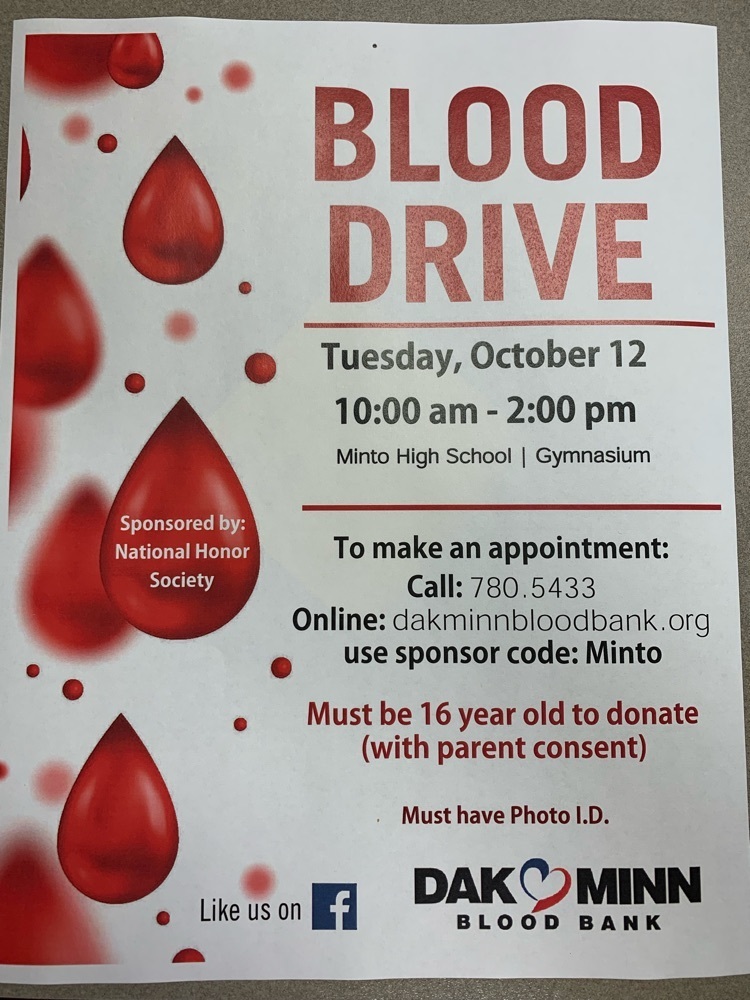 Minto Rural Fire Protection District Calendar Draw September 16-Linda Slominski September 17-Rhonda Anderson September 18-Ray Ferguson September 20-Wyatt Kringstad September 21-Doug Slominski September 22-Leslie Carroll September 23-Sandy Olsen September 24-JoAnne Riske September 25-Ellen Misialek September 27-Sherrie Altendorf September 28-Steve Drevas September 29-Ed Stoltman September 30-Teddy Soehren

Robotics Information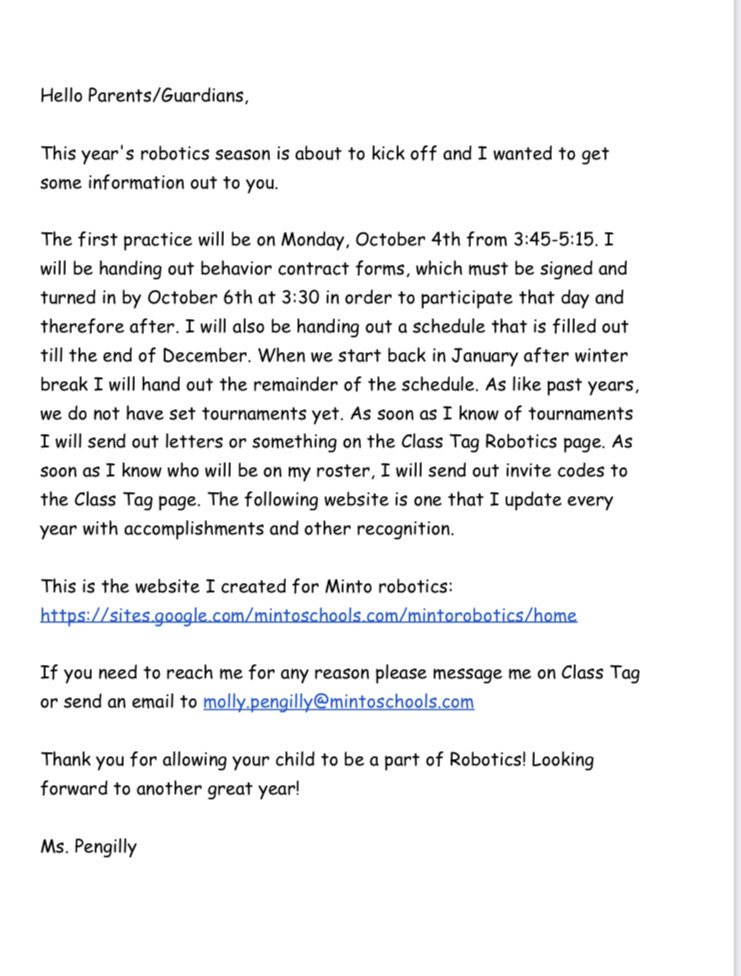 Football Results: Junior High: Drayton 24 Mustangs 19 Varsity Drayton 0 Mustangs 42

Daily Bulletin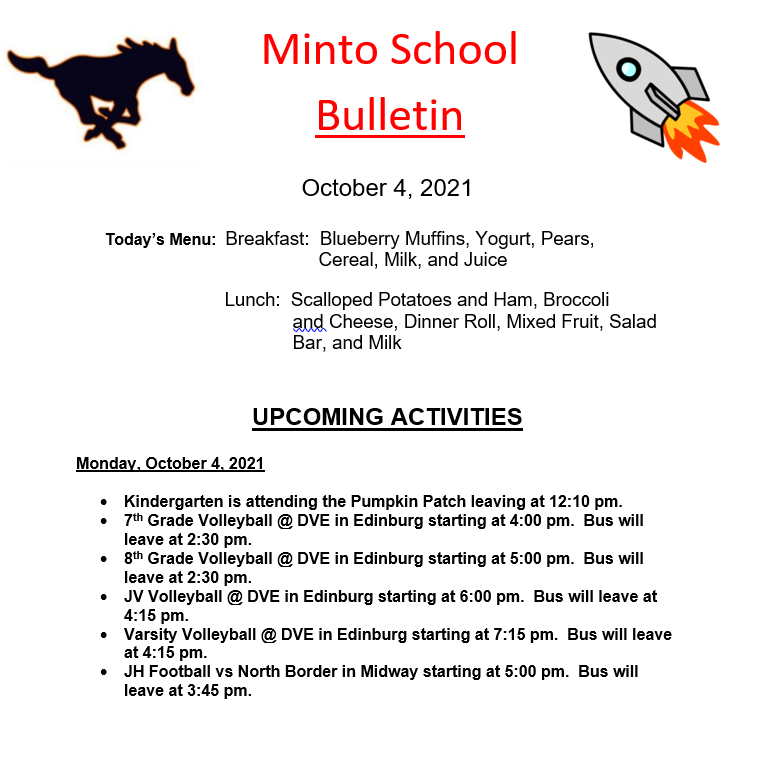 There is a change to tonight's football game schedule. The junior high game will now begin at 5:30 pm and they will play 2 quarters. The Varsity game will follow at 7:00 pm. A reminder to parents to please be at the field by 6:30 pm for Parent's Night. GO MUSTANGS!

Flu shots will be available at the school. Information can be found on the attached picture.

Daily Bulletin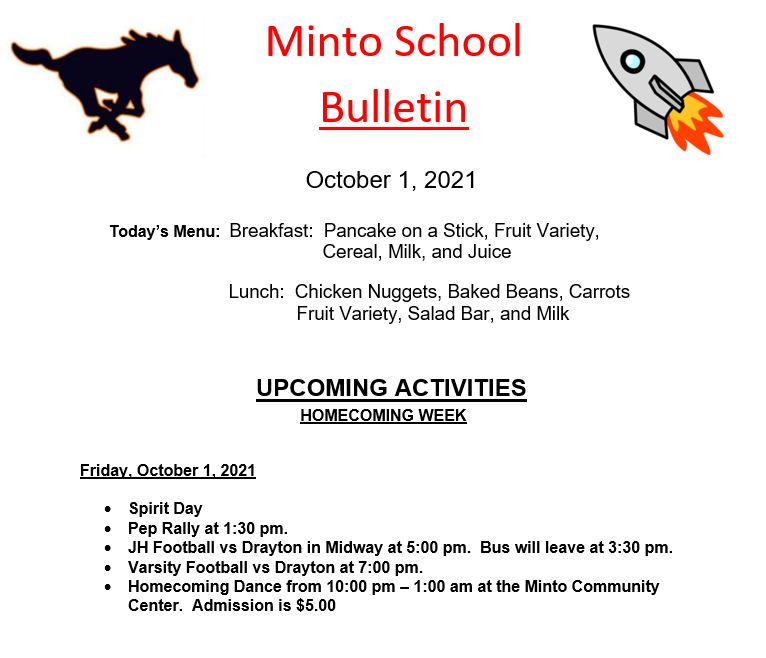 Daily Bulletin