Please join us for our Preschool Open House.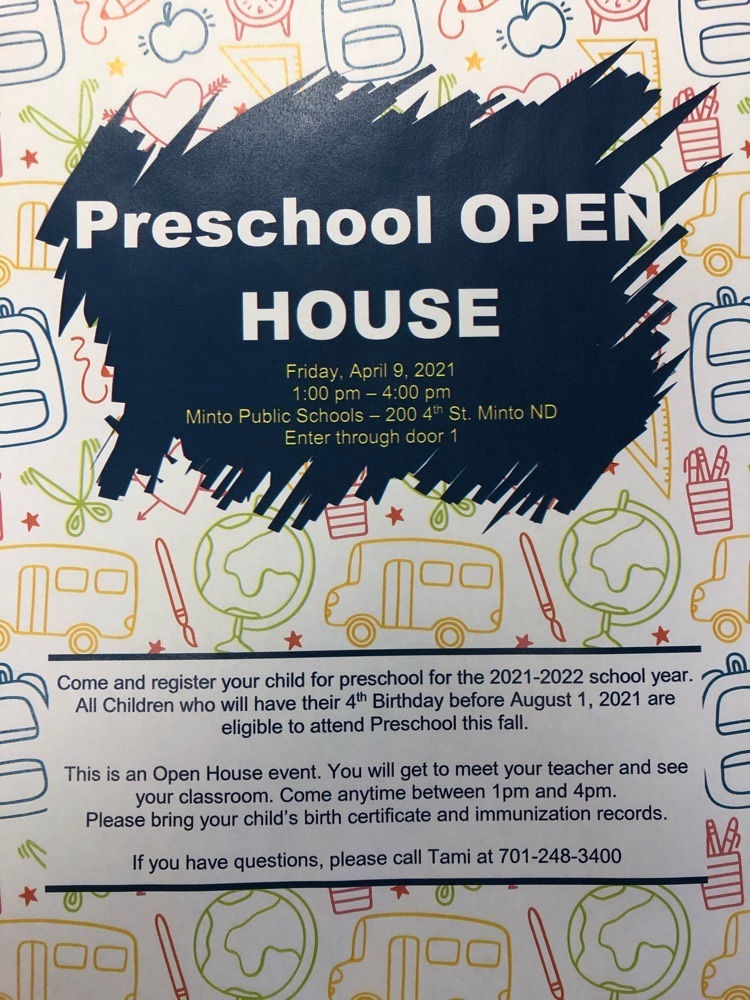 Elementary and Middle School students are putting on a talent show Friday, March 26, as a part of reading month! The show will start at 1:30 and is open to the community!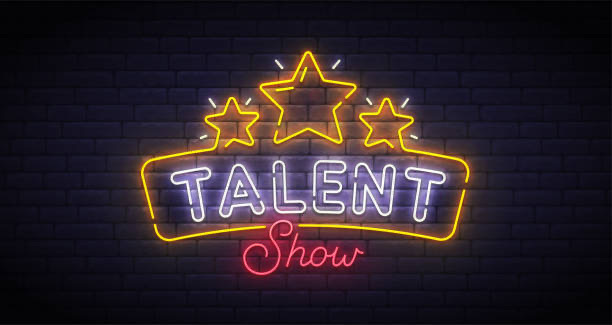 On Monday FFA members traveled to Minot to compete in the winter state career development events. The livestock judging team consisting of Scooter Arguello, Delilah Falcon, Liam Medbery, and Aria Braaten (Grafton) placed in the bronze category as a team. Individually Scooter placed silver, and Delilah, Liam, and Aria placed bronze. Congratulations to the team, we are so proud of your efforts! Additionally, thank you to Hefty Seed Company for sponsoring lunch for the day!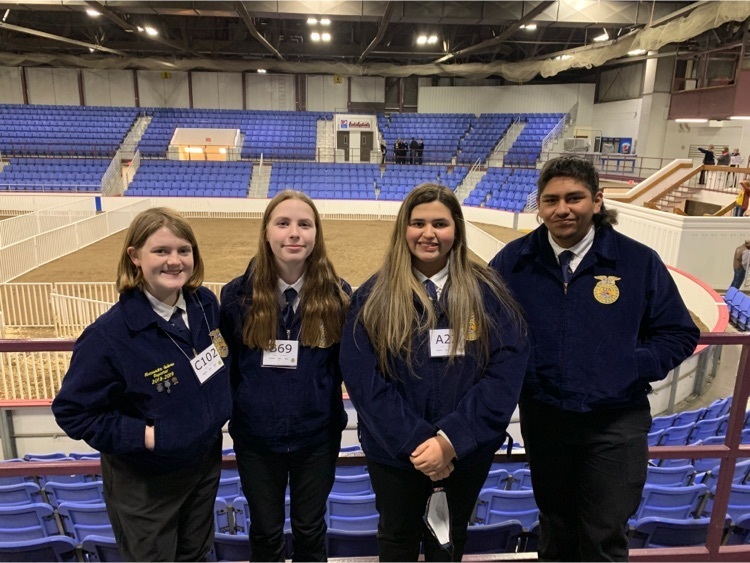 FCCLA is doing their Spring Cookie Gram. See picture for details.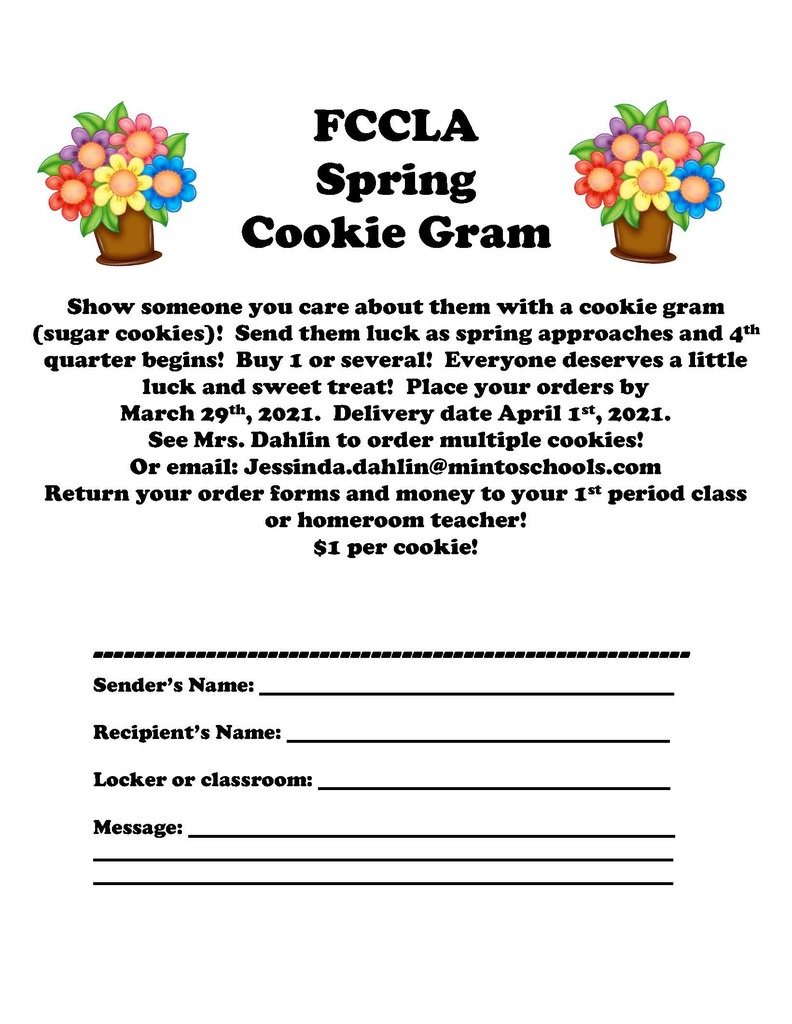 Congratulations to our Students of the Week this week...Zaiden Moen and Jadeyn Albrecht! Keep up the good work!!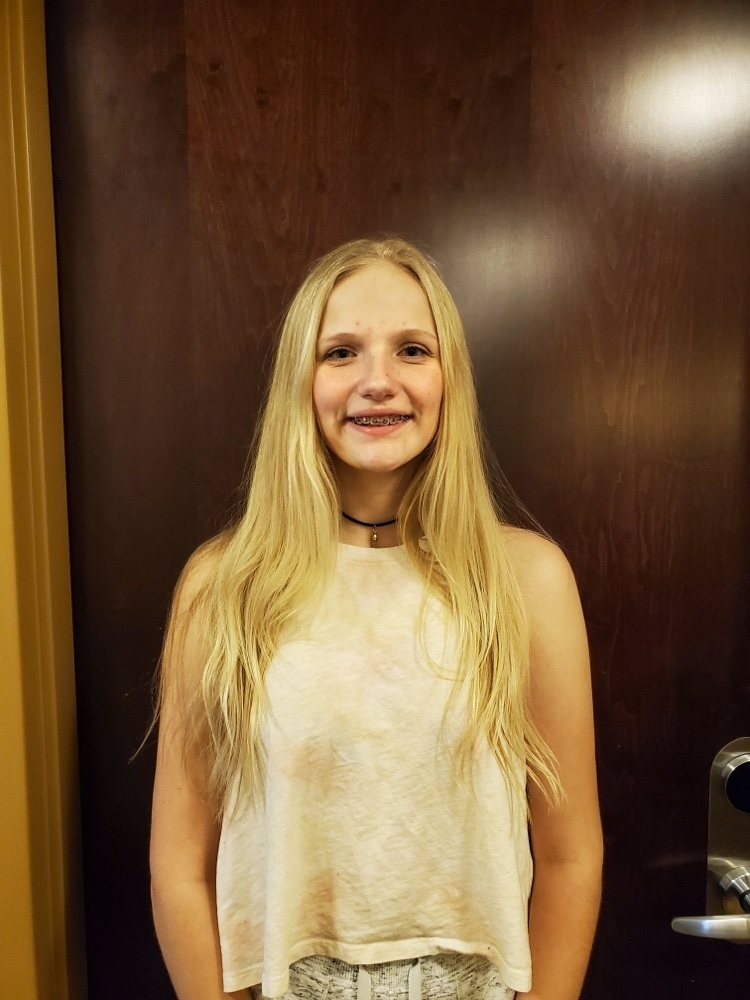 Thank you to everyone who came to the Book Fair and made it a wonderful success!

Reminder: The Book Fair starts today at noon and closes at 8:30pm. Miss Jiskra's class at 12:30-12:50; 2nd Grade at 12:50-1:10; 3rd Grade at 1:10-1:30; Kindergarten 1:30-1:50; 4th Grade 1:50-2:10; and Mrs. Byzewski's class at 2:10-2:30. 5th Grade will be tomorrow morning at 8:30. You may come with your students' scheduled time or later at night. Tomorrow the book fair will close in the afternoon before school ends.

REMINDER: No ESP due to Parent Teacher Conferences.

Saturday FFA members Scooter Arguello, Delilah Falcon, and Liam Medbery competed in livestock judging in Carrington. The team took 12th place overall. Great Job!!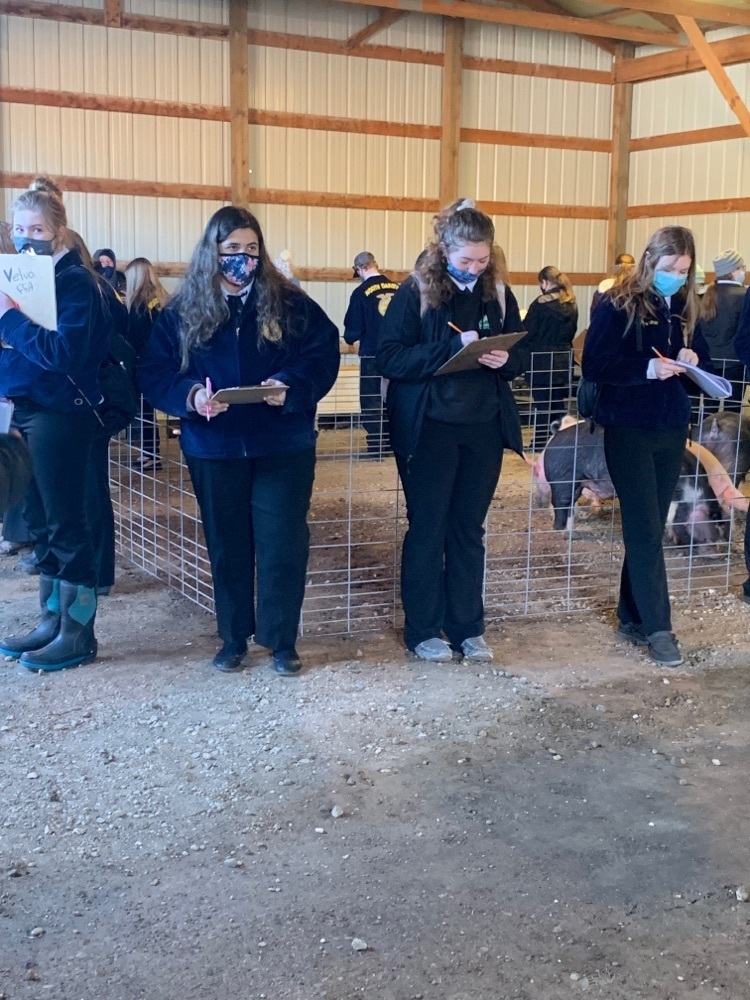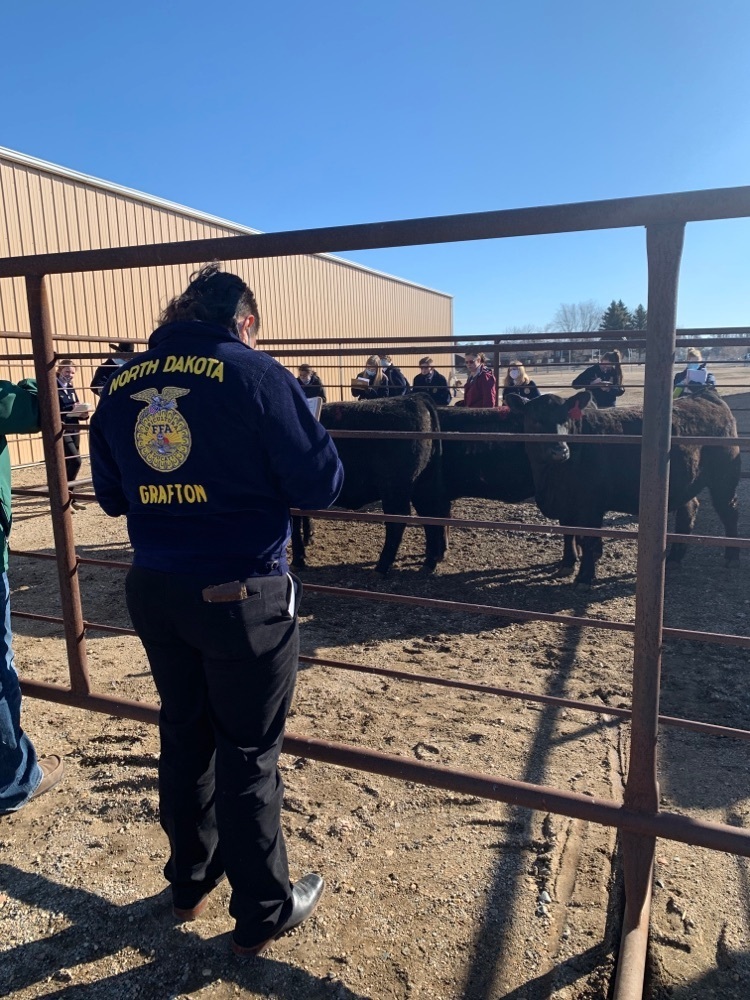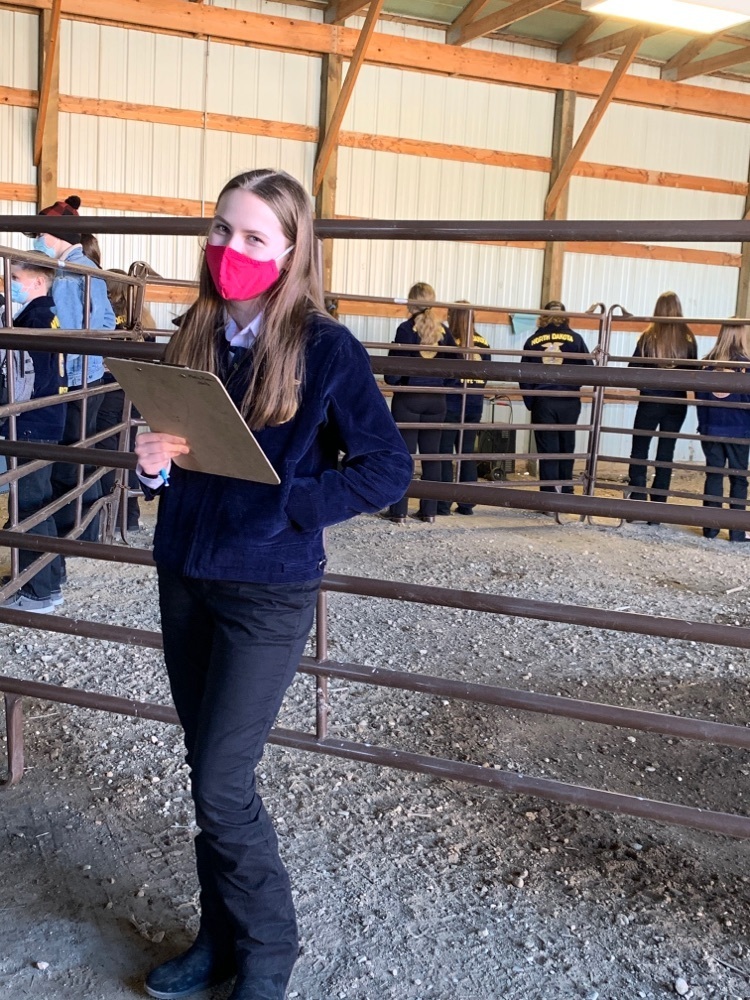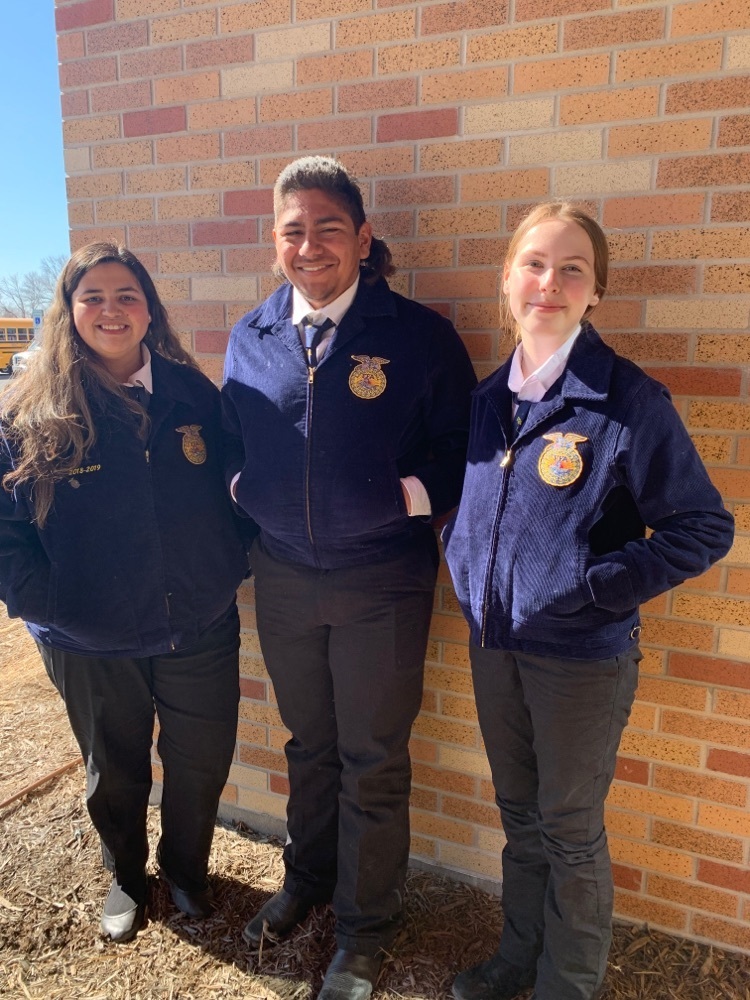 Minto High School Academic Olympics team participated in the Central Valley Tournament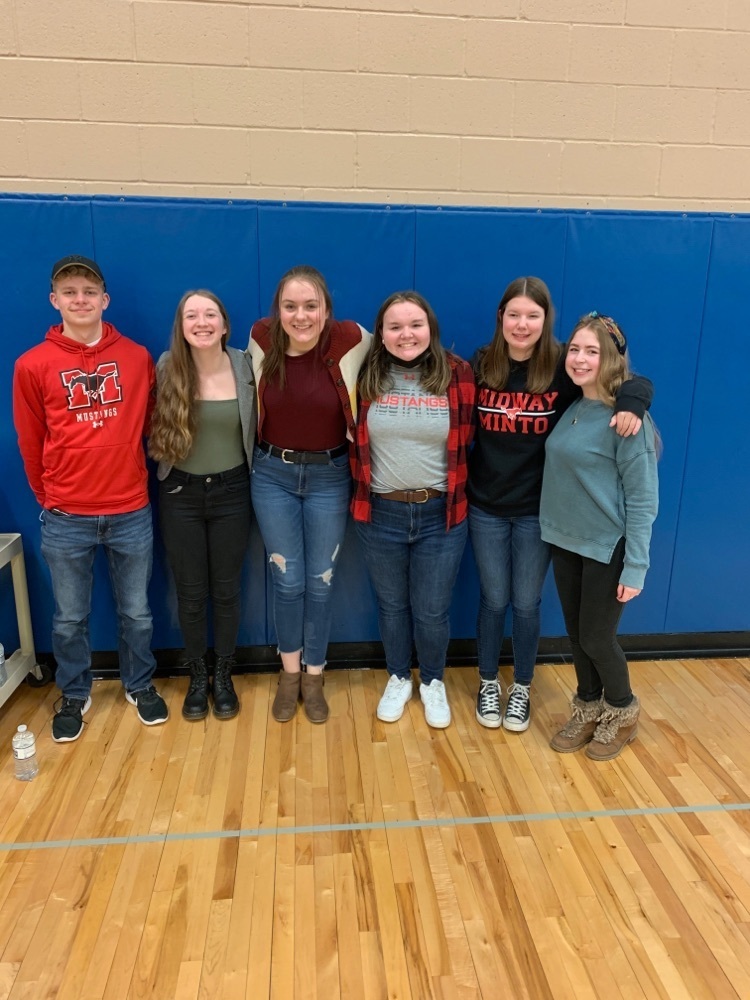 The speech team headed to Central Valley this weekend. Results were: Carrie Gerszewski: 5th in Serious Prose—Madi Jo Altendorf: 4th in Poetry—Carrie and Madi Jo: 6th in Humorous Duo—Aubree Lizakowski: 2nd in Poetry and 6th in Speech to Inform—Rene Trevino: 1st in Speech to Persuade—Heide Lane: 2nd in Impromptu and 3rd in Speech to Inform.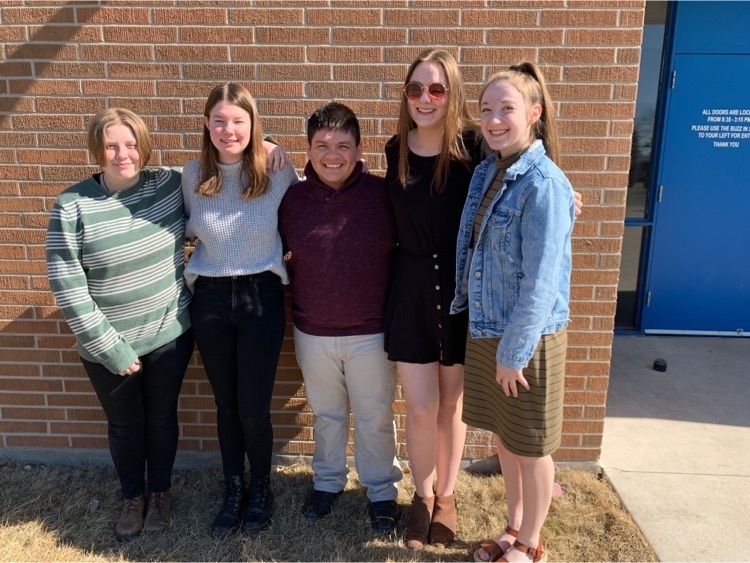 Congratulations to last weeks Students of the Week, Carson Pengilly, Ariani Gajeski, and Jennary Benavidez. Keep up the good work!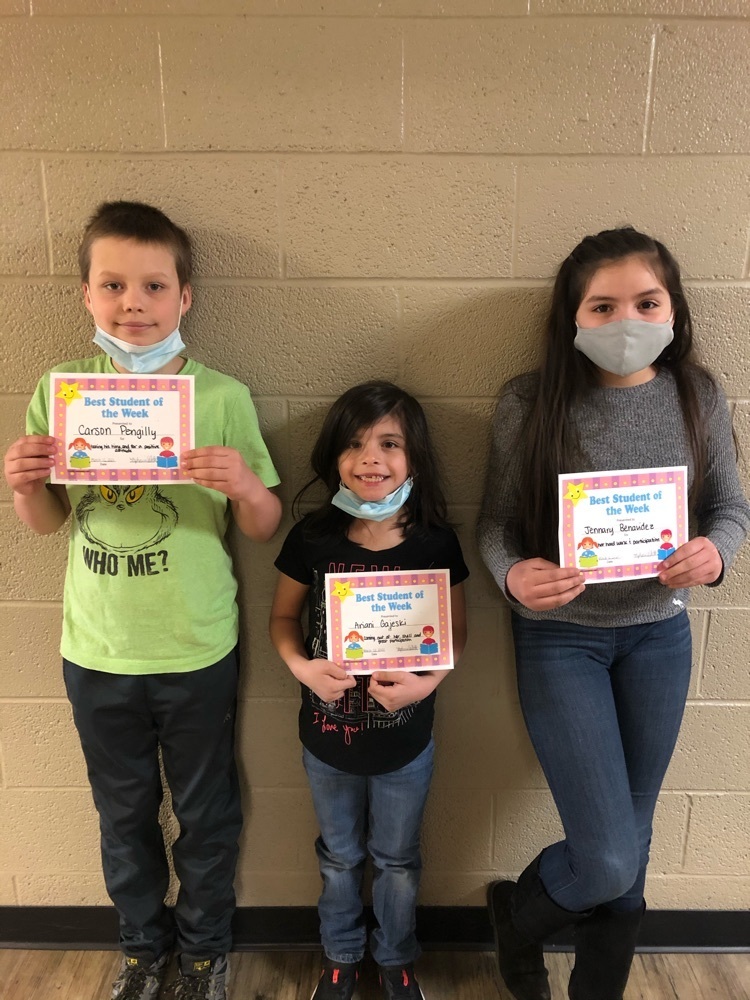 Book Fair starts Tuesday at noon. You are welcome to come with your students time. Miss Jiskra's 1st Grade 12:30-12:50, 2nd Grade 12:50-1:10, 3rd Grade 1:10-1:30, Kindergarten 1:30-1:50, 4th Grade 1:50-2:10, Mrs. Byzewski's 1st Grade 2:10-2:30. We will be open until 8:30 (so you can shop after meeting with your teacher). Wednesday 5th grade will come at 9:30 and 6th grade at 10:00. All other students can come in on Wednesday at anytime.

Congratulations to William Schuster and Seth Robinson for being selected to be on this years Region 2 All Region team. Congratulations!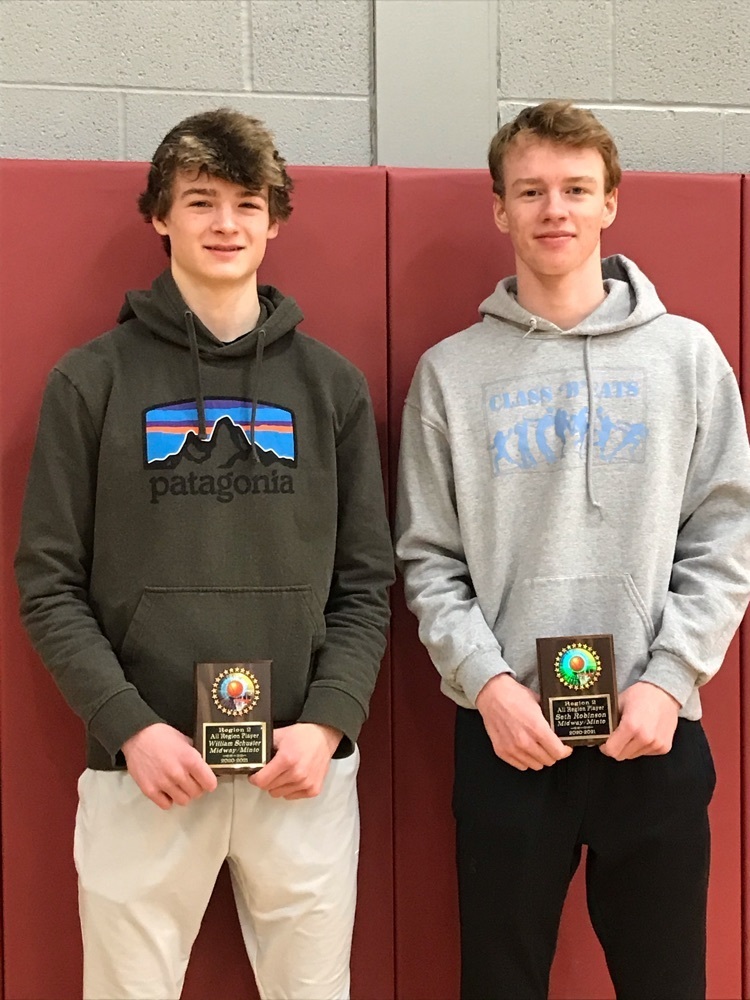 Excellent band practicing 5th graders for 3rd quarter! They had to practice 60 minutes a week for at least seven weeks. Adyson did all 9. Riley 7. Adyson clarinet. Riley saxophone.


Reminder: Parent Teacher Conferences are on Tuesday March 16, 2021 starting at 3:45-8:30. PK-4 Parents have scheduled times and 5-12 is an open house style. Masks are required.

A reminder, the RSVP's for the Fall and Winter Sports Banquet are due by Friday, March 12th. Contact the Minto School at 248-3400.

Results from last week's Speech Meet in Hillsboro. Heide Lane - Impromptu 2nd; Speech to inform 3rd----- Madi Jo Altendorf and Carrie Gerszewski- Humorous Duo 6th----- Madi Jo Altendorf - Poetry 7th----- Aubree Lizakowski- Poetry 3rd; Speech to inform 2nd----- Rene Trevino - Speech to persuade 2nd